Art: Masterworks and l'Experience de la Riviere Nahanni
This weekend, I went to a couple of art galleries in Fredericton to see their current exhibits. The Beaverbrook Art Gallery was presenting the "Masterworks" from their permanent collection and Gallery 78 was presenting "L'Expérience de la Rivière Nahanni" by New Brunswick artist Réjean Roy.
Masterworks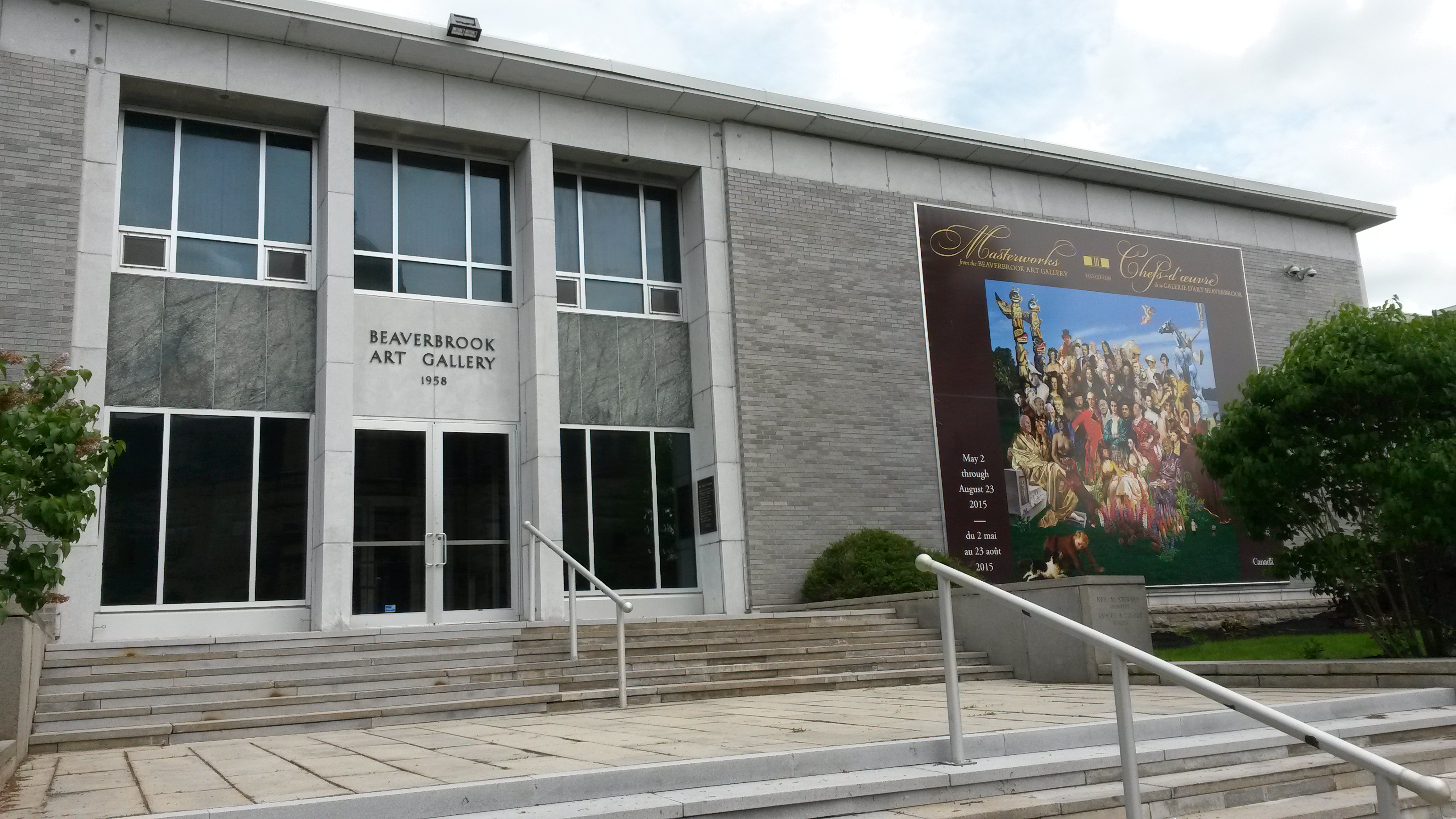 At the Beaverbrook Art Gallery, the "Masterworks" exhibit, which showcases the highlights of the gallery's permanent collection, is on display until August 23, 2015. This collection focuses on British and Canadian art from the late 18th to early 20th century. The most famous painting, however, is by the Spanish artist Salvador Dali, who was a personal friend of Lord Beaverbrook.
Respecting the rule against photography in the gallery, I searched online for digital versions of some of the paintings that I liked the best. Here is Dali's "Santiago El Grande":
Next is one of my favourite paintings by Cornelius Krieghoff, titled "Merrymaking". I like the detail in it—every single person in the crowd scene is doing something, much of it mischievous.
This painting of the HMS Terror (I forget the artist) powerfully contrasts the orderly lines of the ship's rigging with the chaos of the surrounding ice. With the recent rediscovery of the Franklin Expedition ships, it also has contemporary relevance.
Another painting that I liked, but couldn't find online, depicted the charity of St. Martin of Tours.
The Beaverbrook Art Gallery is planning an expansion; a rendering of the proposed new wing was shown on a poster on the wall of the building.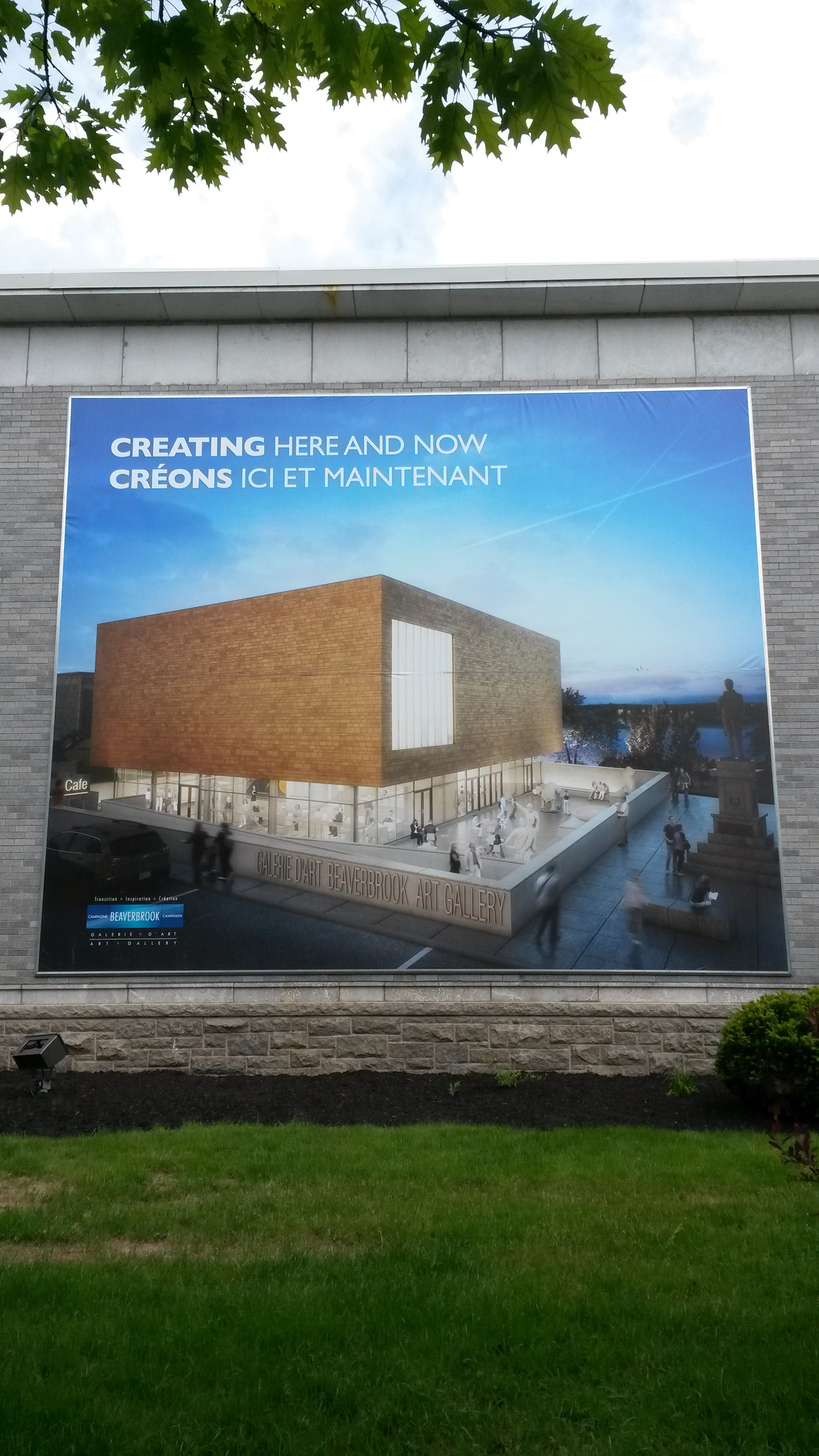 L'Expérience de la Rivière Nahanni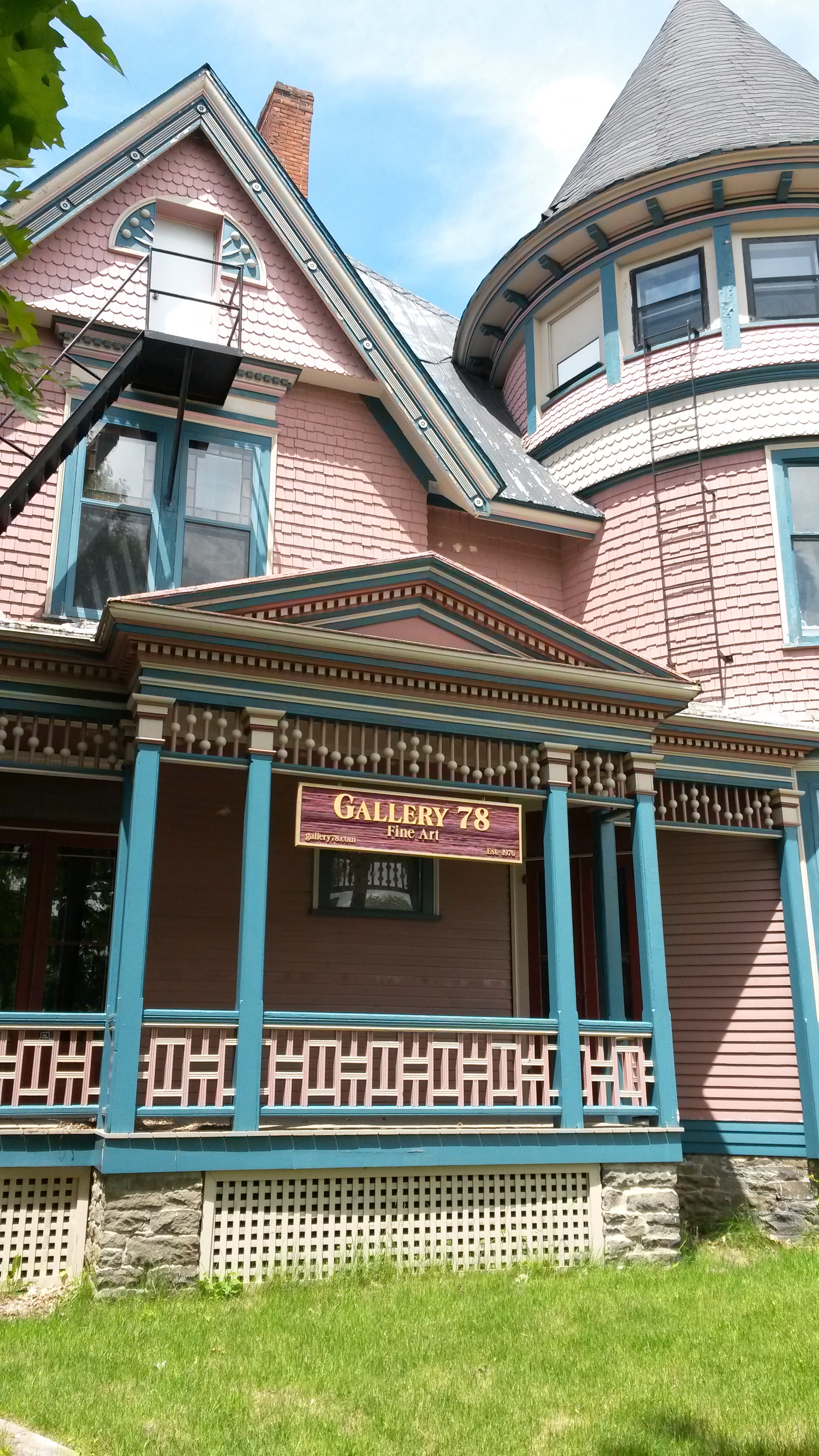 The exhibit by Réjean Roy only lasts until June 14; I recommend going to see it while you can if you have the opportunity. Gallery 78 is a commercial gallery, and most of Mr. Roy's works have been purchased by now, so they will not likely be displayed together again.
The subject of this exhibit was a solo canoe trip (a very impressive feat on a river this wild and remote!) down the Nahanni River in Nahanni National Park in the Northwest Territories. In addition to painting some scenes from the river, Réjean Roy blogged about the experience and produced a short video.
Here are a couple of the paintings that I really liked (screenshot from the gallery website):