A month ago, I was in the middle of a two-week trip to France. I had a great time there, and plan to write a series of posts about it, starting with this one about my time in Paris.
Museums weren't the only thing I saw in Paris, but they provide more than enough content for a post. I also got to marvel at Notre Dame, enjoy the view from Sacre-Coeur, see the Eiffel Tower and Arc de Triomphe (although I didn't ascend either one), and of course enjoy some good food. Just walking along the Seine was fun in itself—I loved the fact that some people had gardens on their boats.
On of the first things I did when I got to Paris—before even leaving CDG airport—was to purchase a museum pass. Not only did this pass provide admission to a huge number of museums in Paris, along with access to expedited queues at some of them, it also made me willing to check out some places that I probably wouldn't have if I had to buy a separate ticket. For example, I spontaneously decided to go into the archaeological crypt under the plaza in front of Notre Dame; I was glad I did, as it had interesting excavations and renderings of Roman-era Paris. I also went into the Pantheon, while I probably would have only admired it from the outside if I had had to buy a separate ticket since I was headed to another part of the city and didn't want to take up too much time there. But having a quick visit was worthwhile.
I went to nine museums/art galleries while I was in Paris, and that only scratches the surface of the cultural riches of that city. My top five favourites were:
Which is not at all to say that I didn't enjoy the others:
Crypte archaéologique du parvis Notre-Dame, described above
Well, Picasso is not my favourite artist, so the museum dedicated to his works didn't especially appeal to me, but I can certainly recommend the others.
In the following paragraphs and photos, I'll try to describe some of the things I appreciated about and learned from these museums I visited. I took the typical tourist photos of the glass pyramid entrance to the Louvre and the central gallery of the d'Orsay, but I've tried to share a perspective that's a bit more unique.
Many of these museums not only had fantastic collections, but fantastic spaces, too. This was notable in the Arts et Métiers museum, which is one of the oldest science and technology museums in the world. Part of the museum was formerly a church building and includes a Foucault pendulum (which demonstrates thte earth's rotation by its precession) swinging in the chancel. This museum also included a lot of original scientific apparatuses such as Antoine Lavoisier's laboratory. And also sextants and astrolabes, which I think are very cool. Other artifacts and models illustrated subjects like materials, energy, mechanics, and construction.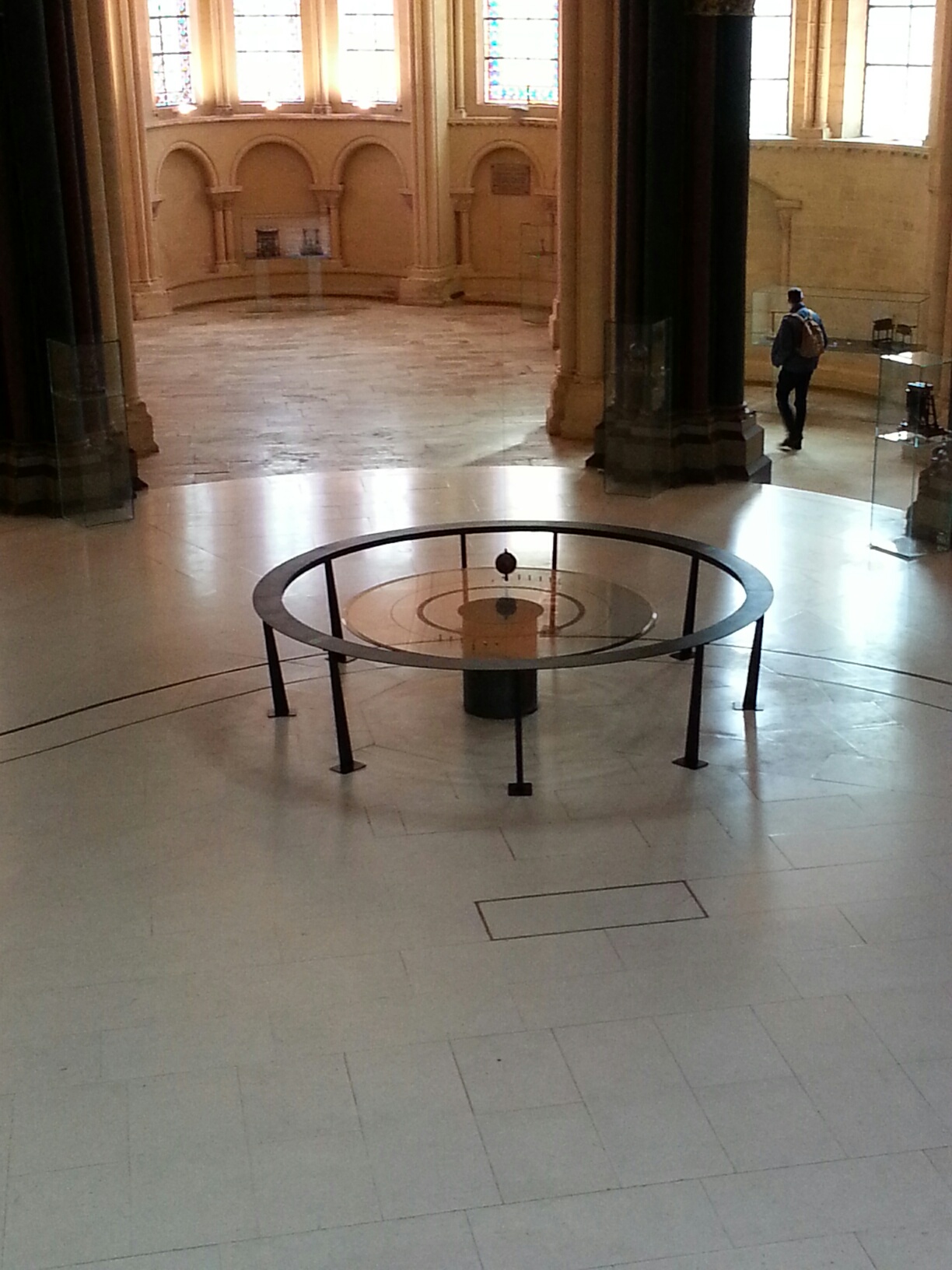 The Centre Pompidou was a very different kind of space: modern instead of classical in its architecture. The best feature of the building is the views it offers over Paris. In terms of art galleries, I liked the collections of the Louvre and d'Orsay better, but still found some paintings that I appreciated.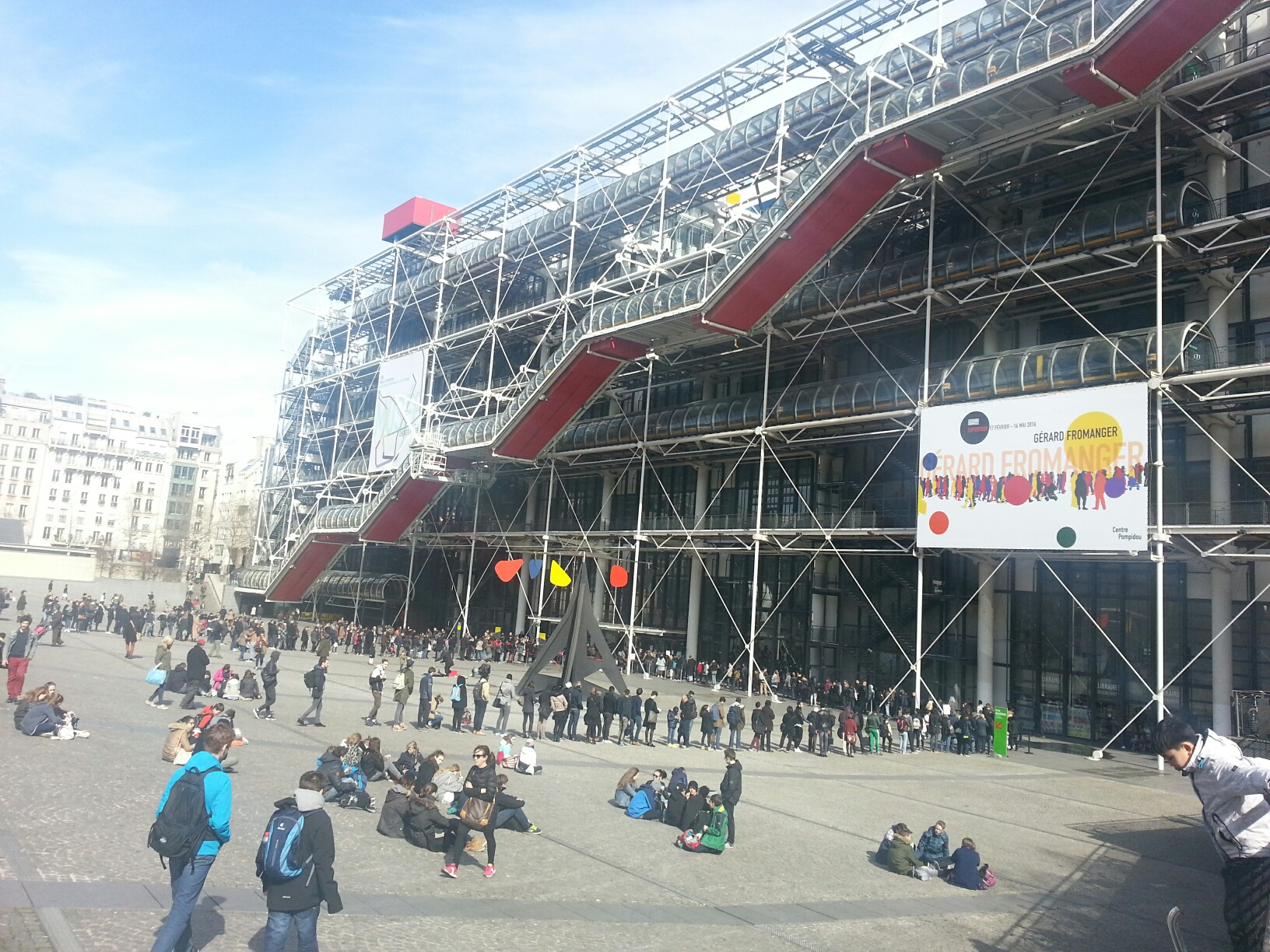 As someone who works in the field of wastewater treatment, I couldn't pass up a chance to visit the sewers of Paris. There is a short section of the sewer tunnels that is open to the public and has signs on the history of water supply and wastewater removal in Paris. It even includes a mural of Jean Valjean!
http://en.parisinfo.com/paris-museum-monument/71499/Musee-des-egouts-de-Paris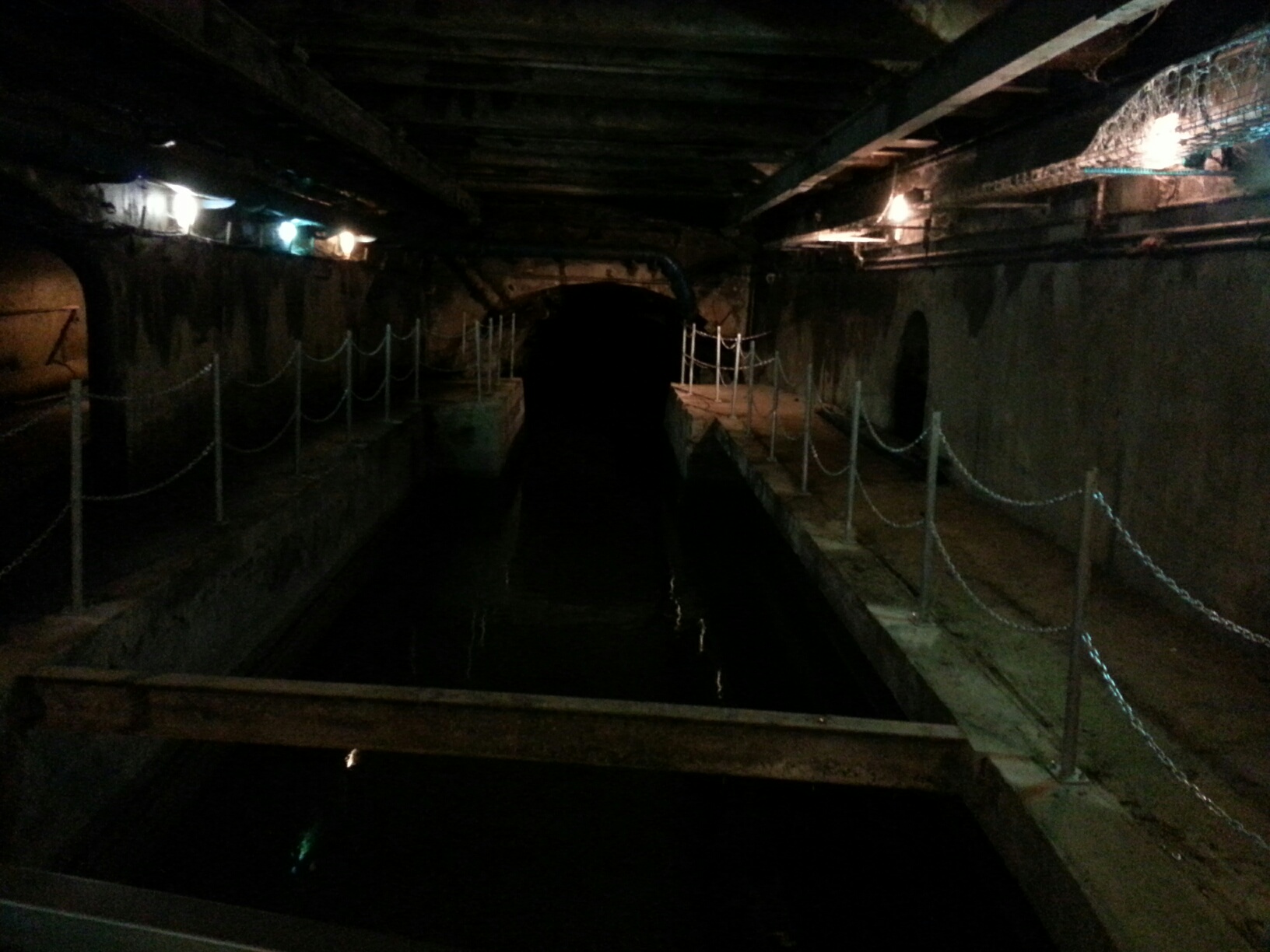 The Musée national du Moyen Âge was very deserving of a visit. It's in an building that comprises a great house belonging to the monastic order of Cluny coupled with an ancient Roman baths. The collection includes a lot of religious art, a series of unicorn tapestries, and other medieval artifacts.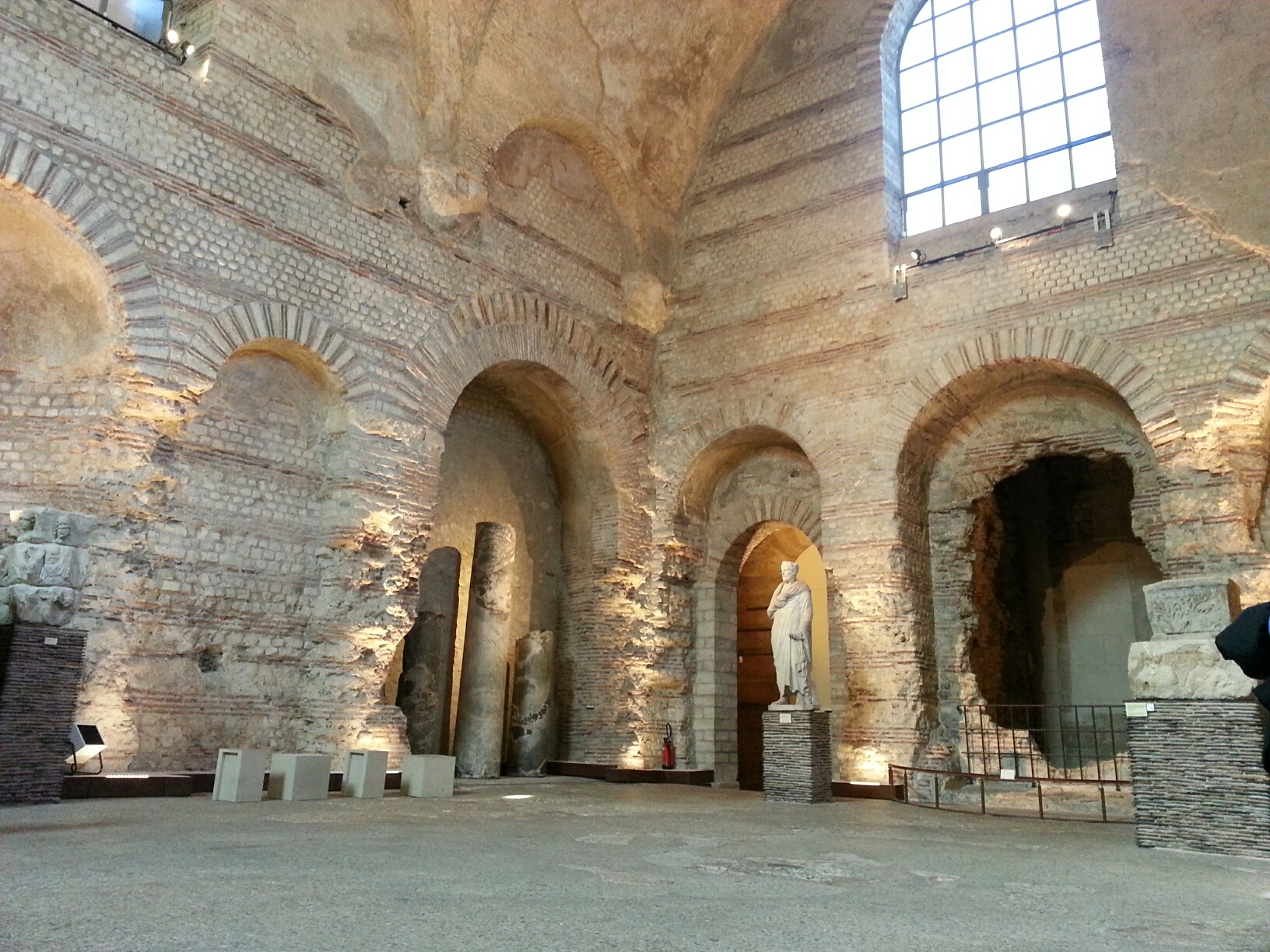 The Musée d'Orsay was probably my favourite art gallery on this trip (the Louvre was great as well, but more overwhelming). It is housed in a majestic old train station across the river from the Louvre.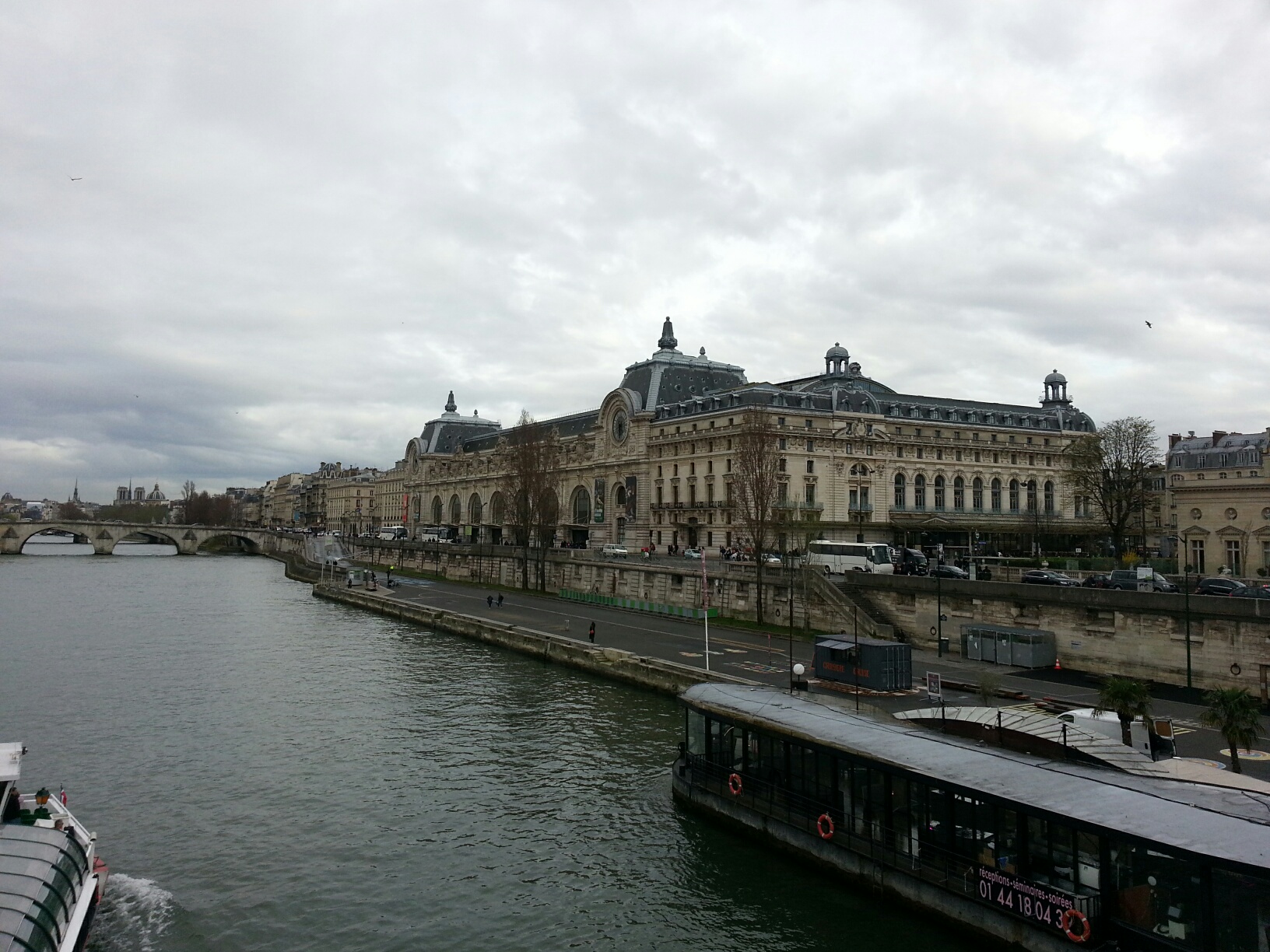 Here is one of the galleries in the d'Orsay, dedicated to the Orientalism movement: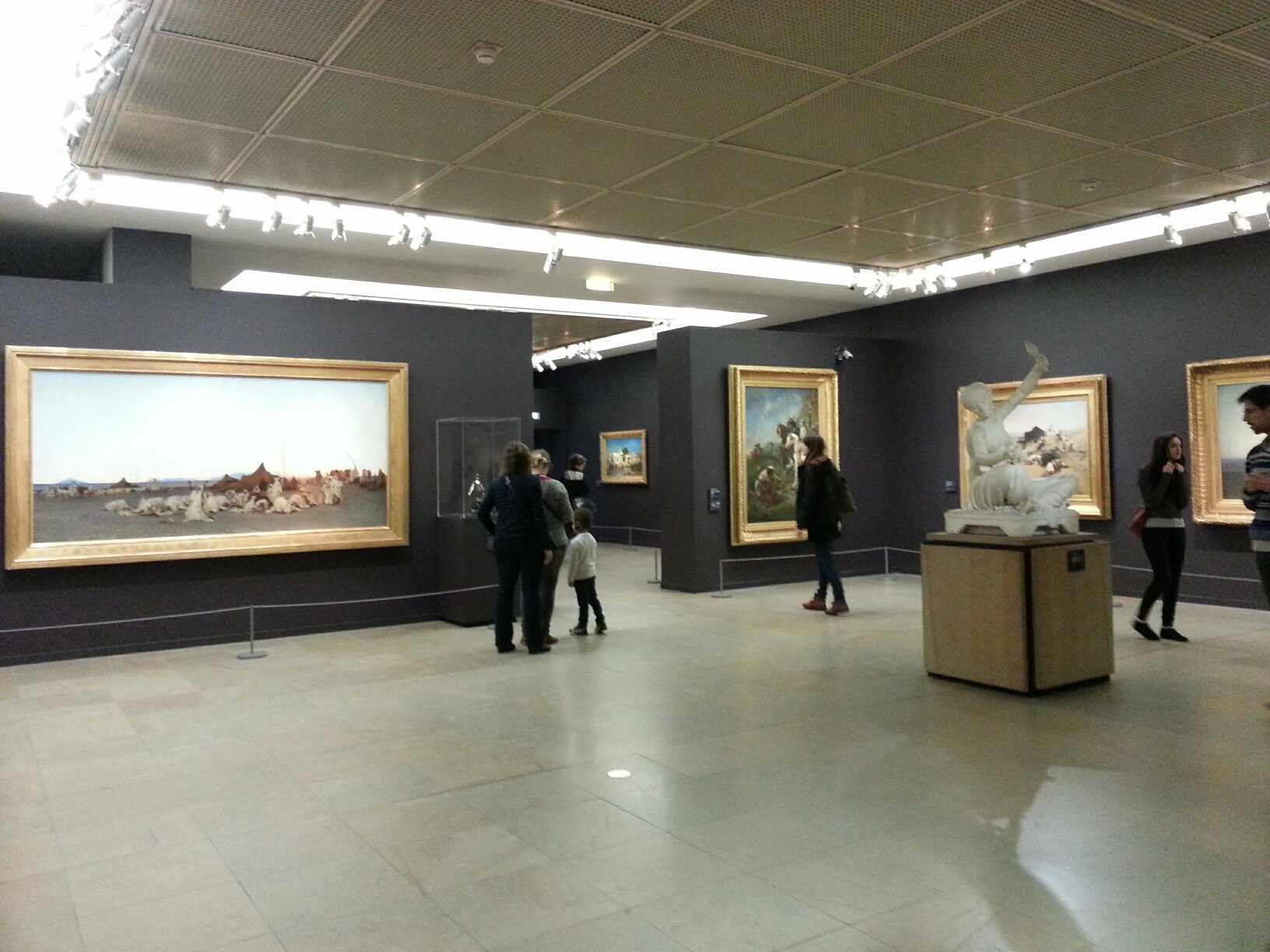 I found the Institut du monde arabe museum fascinating. It offered a perspective that there is more to the Arab world than the Islam that is so often in the news these days. They displayed pre-Islamic artifacts from ancient Yemen (such as the statue below from Qataban (just south of Saba'/Sheba), Sabaen/Himyaritic inscriptions, and sculptures from Palmyra early in the first millennium). Other items on display included nomadic accessories such as camel saddles, nice tiles, astrolabes, calligraphy utensils,* and scriptures and worship accessories (Muslim, Christian, and Jewish).
* tiles, astrolabes, and calligraphy are all things I think are very cool.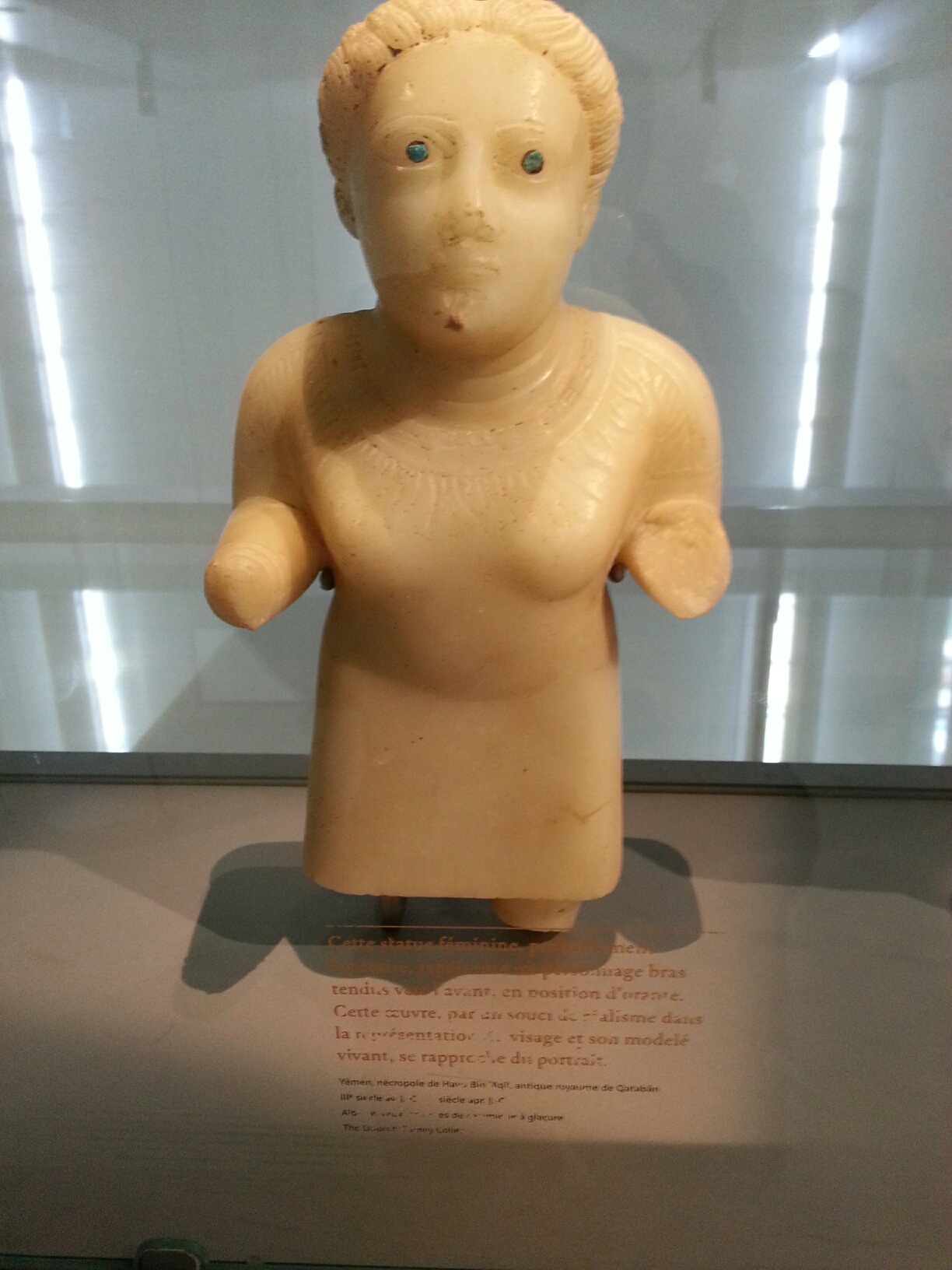 At the renowned Louvre, I spent half a day and there were still entire wings I barely touched. Some things that especially impressed me at that museum were a mosaic floor from a church in Lebanon (laid out where it could be viewed from a balcony and from floor level) and a long grand hall of large renaissance paintings.
At the Louvre and Musée d'Orsay, there is definitely too much to see in a single visit. Having wondered around each of them to get a feel for what's there, if I ever get a chance to go back, I think it would be interesting to follow one of their suggested self-guided thematic tours: see here and here.
In addition to the museums that I visited on this trip, there are others that I'm now aware of that I might keep in mind for any future visits. These include art at the Orangerie, maybe the Grand or Petit Palais, non-Western works at the quai Branly, and a house dedicated to the paintings of Eugene Delacroix. Besides art, there is the natural history museum, the city of science and industry, various history and military museums, and the palace of Versailles and other sites around Paris.