I was on vacation last week, hence not having a post. To start with, I went to Nova Scotia for the weekend to attend a wedding; after that, I flew to Ontario for a week. Below are some pictures and a brief description of some of the things that I did.
Kejimkujik
While in Nova Scotia for the wedding, I had Saturday morning free. National Parks have free admission for Canada's 150th and I was staying less than an hour away from Kejimkujik so I decided to drive there for a [very] quick visit.
In Kejimkujik National Park, there is a canoe and kayak rental location at Jake's Landing. I got a kayak and went out on the lake for an hour. I went around an island (Bear Island), saw some waterfowl and aquatic plants, and generally had a relaxing time on the calm waters.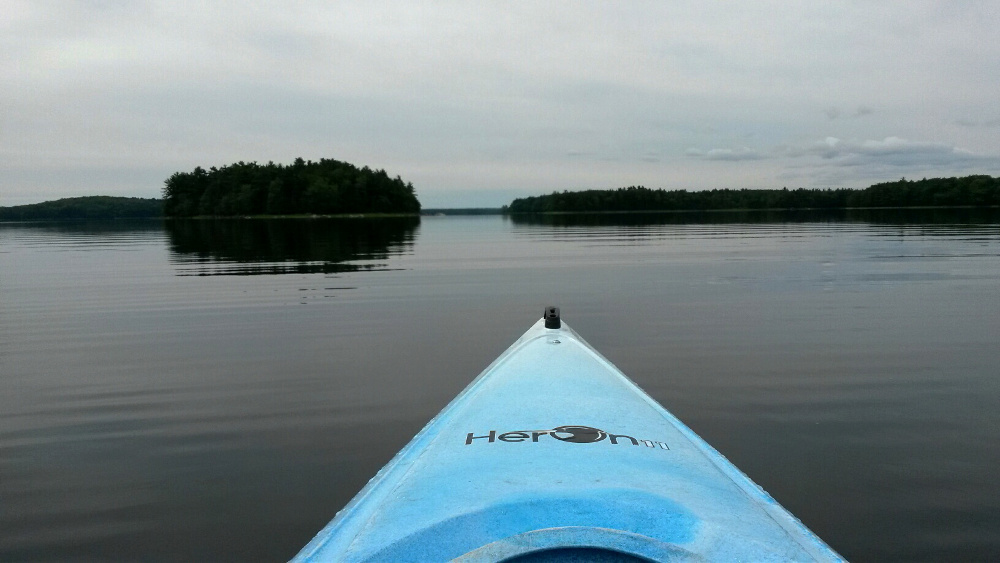 The map below is oriented toward the channel between Bear Island and Richie Island. The red and green dots indicate the location of navigation buoys.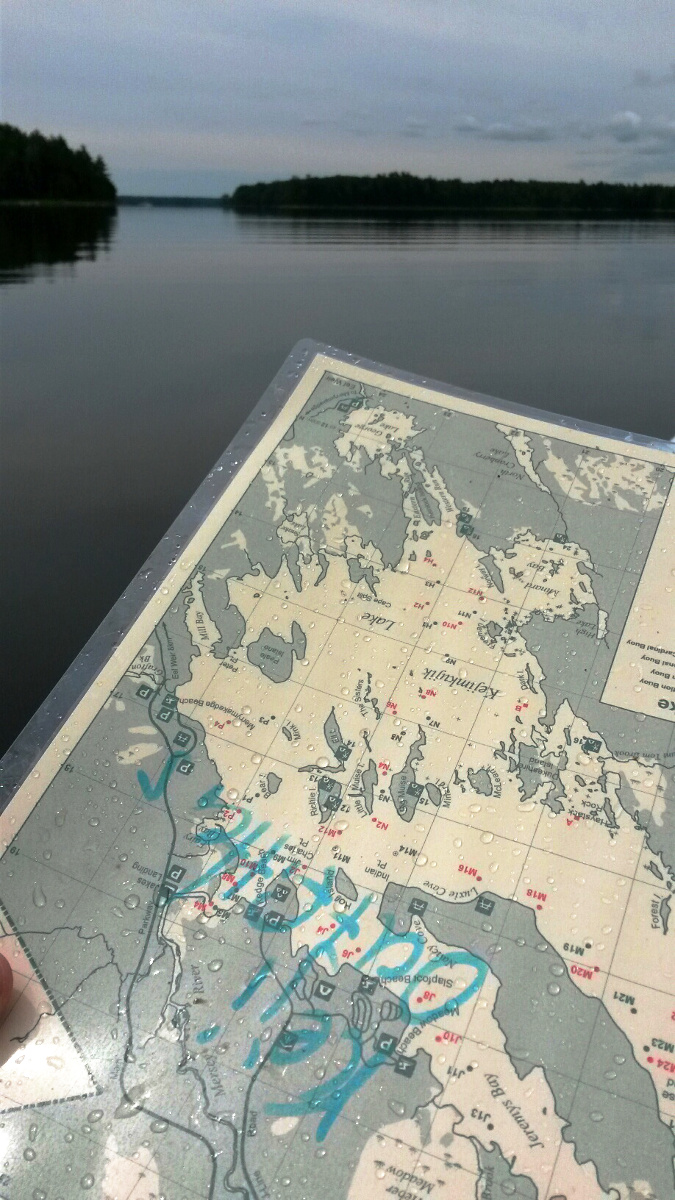 Some of the islands have back-country campsites. In the future I'd love to spend the night on one. There was also a restricted area along the lakeshore containing Mi'kmaq petroglyphs where I think it would be interesting to take the guided tour they offer.
Here is Jake's Landing, the location of the rental shop: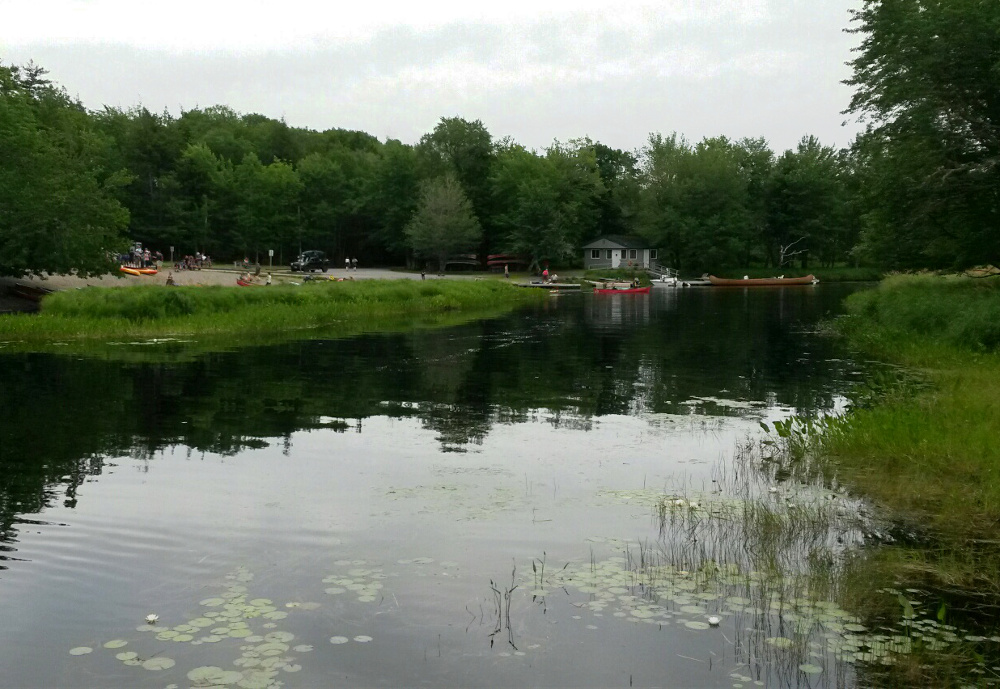 Huron
In Ontario, one of the places I went was Grand Bend, on the shores of Lake Huron. The town had a very touristy strip—which was fun in controlled doses—and the beach was quite nice.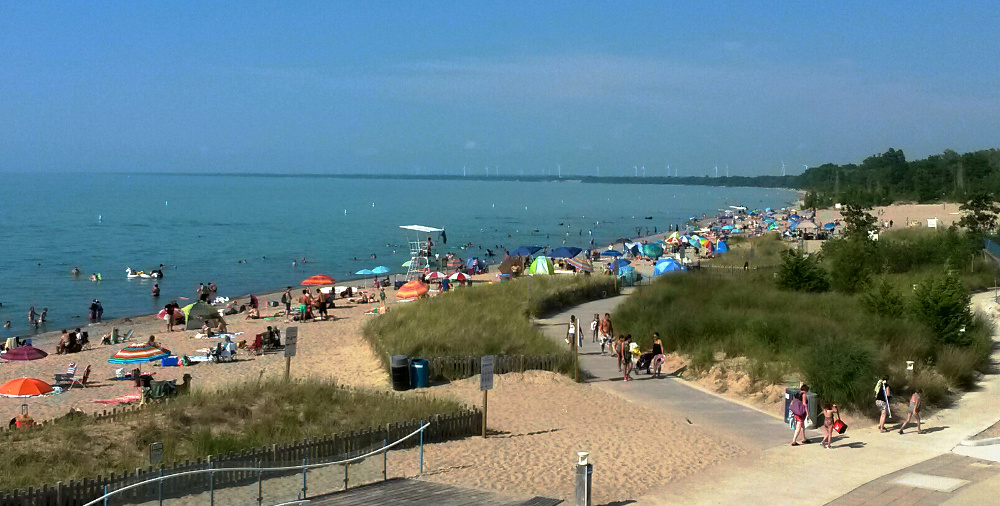 The sunset over Lake Huron was lovely: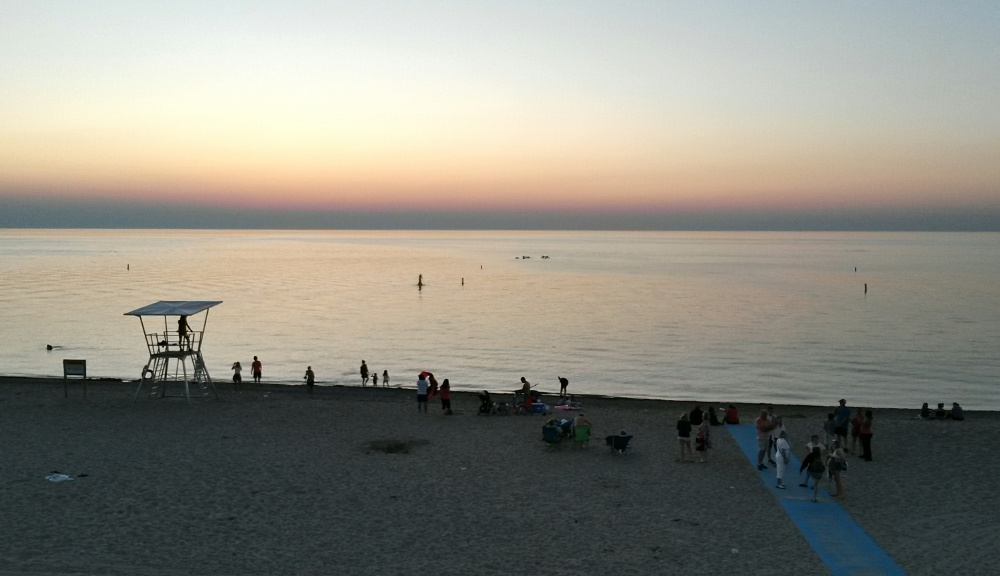 Other things I did while in Ontario included a hike at Fanshawe Conservation Area, seeing a couple of waterfalls in Hamilton, going in some shops in Stratford, and walking around downtown & harbourfront Toronto.
I had also wanted to get to Point Pelee National Park but that didn't work out this time.