I recently returned from a trip to the US Pacific Northwest. It was a great time. This post is about my time in Portland, Oregon; expect other posts on Seattle and Olympic National Park later.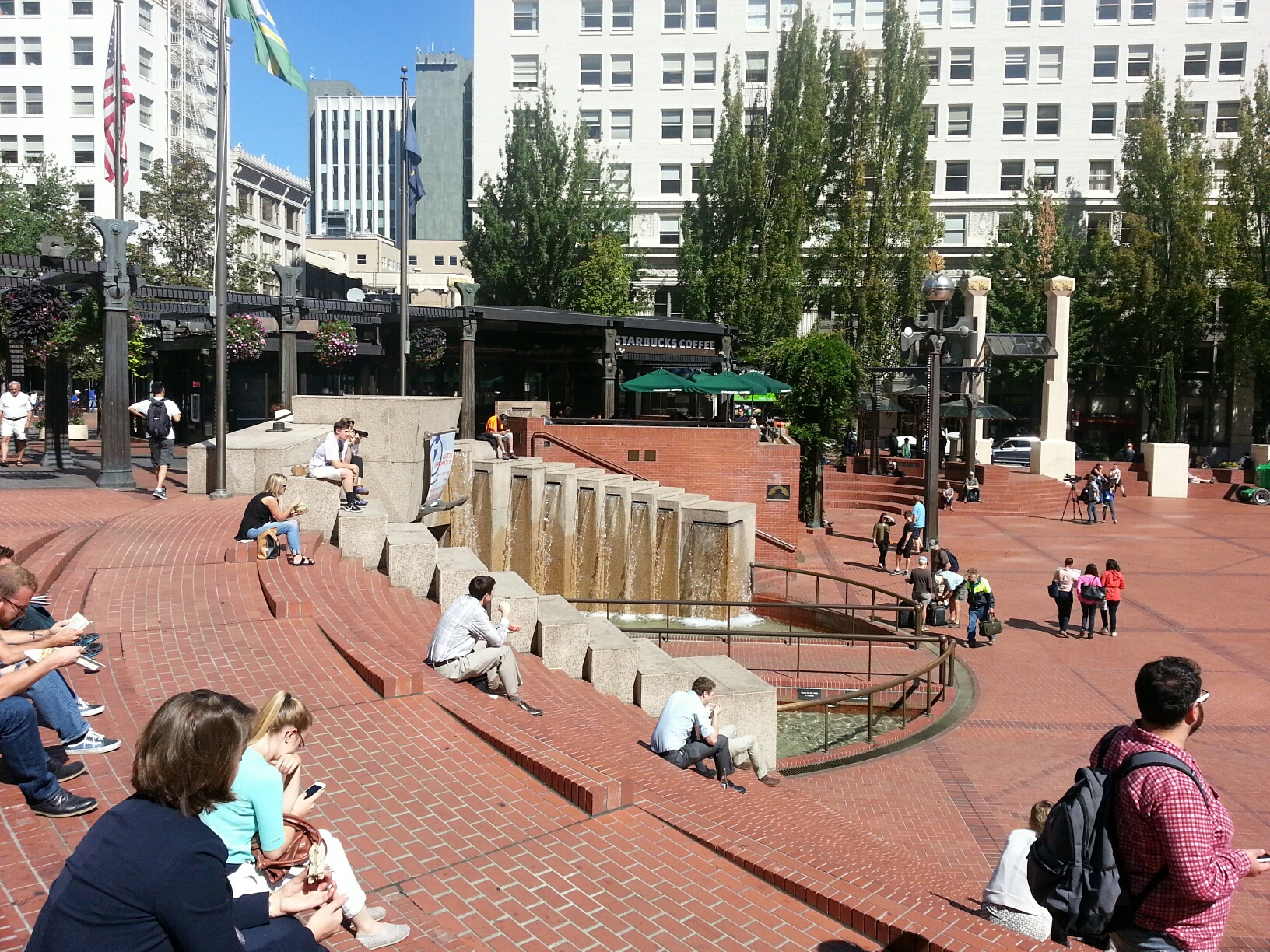 This is Pioneer Square in downtown Portland. With the prevalence of red brick, along with things like a fondness for farmers' markets, nice walking/biking trails and parks, and a history of forestry, I sort of felt like Portland is what Fredericton could aspire to be—with a whole lot of economic growth to get there.
One of the places I went in Portland was the World Forestry Center's museum. It is not a huge museum, but very well laid out, and in a fantastic building. There are a lot of cool interactive exhibits. It is located in Washington Park, which also contains a zoo, an arboretum, and a large test garden for different varieties of roses.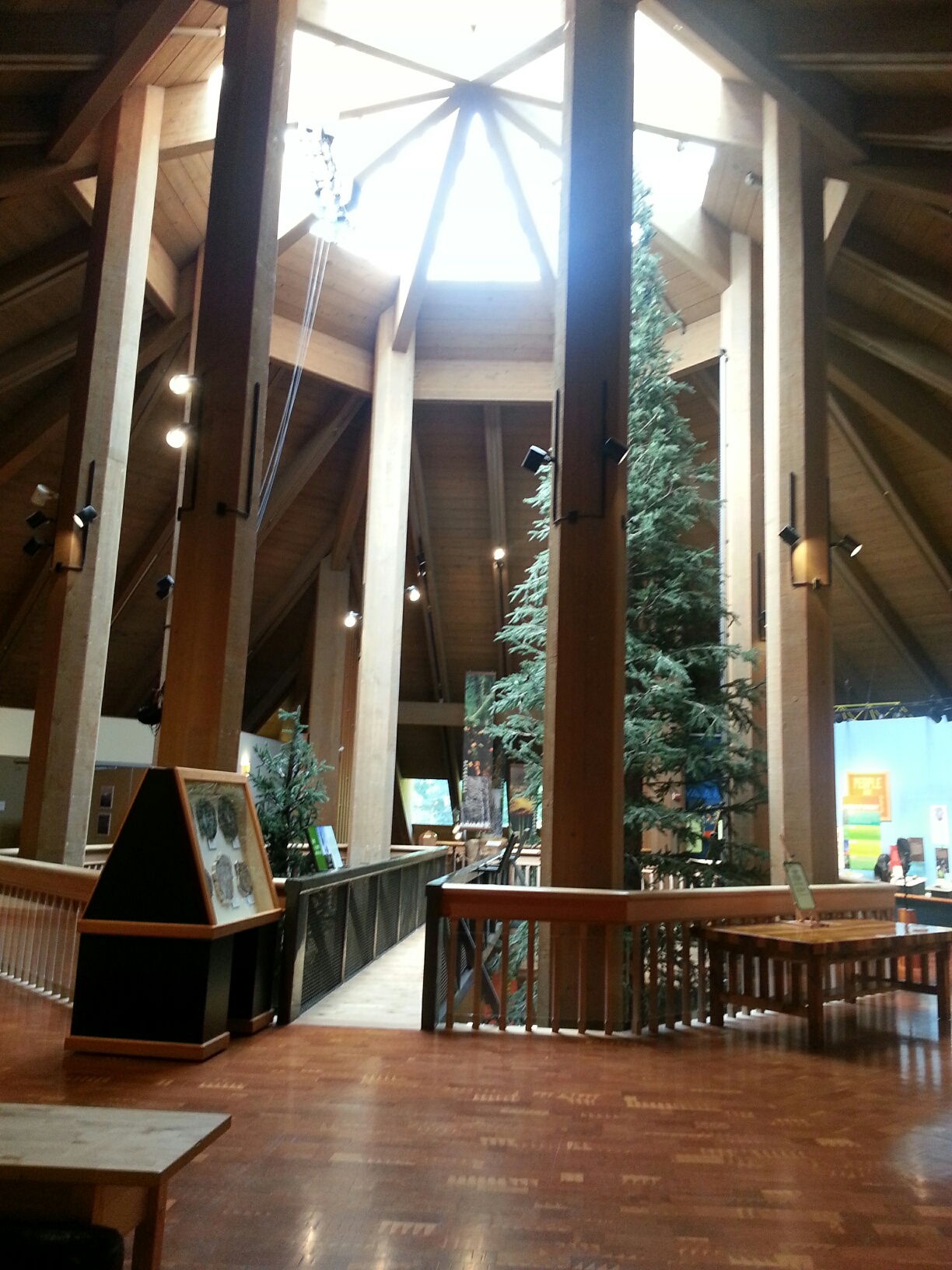 As I mentioned above, Portland has a nice trail system (along with bike lanes on many streets). I rented a bike for half a day and did a loop along both banks of the Willamette River, from the Steel Bridge down to the Sellwood Bridge and back.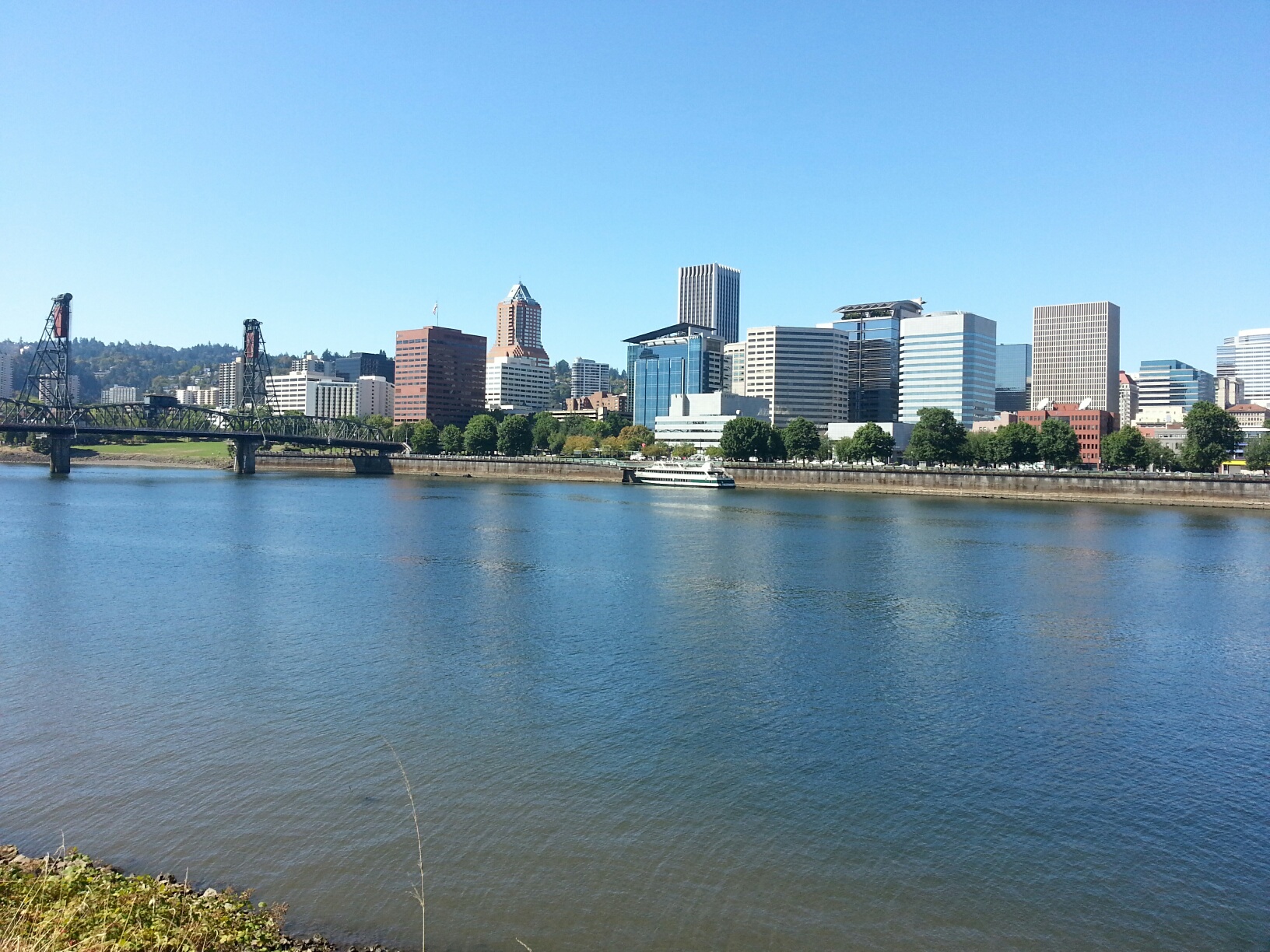 Portland is known for its craft breweries, so I went for a tour at one of them while I was there: Widmer Brothers. The tour guide was really engaging.
Oregon has no sales tax, and Portland has a wide variety of interesting non-chain stores (perhaps these two factors are related?). During my time there, I did some shopping at Powell's books, considered one of the best independent bookstores in America, and at Canoe, a design store with select products from around the world.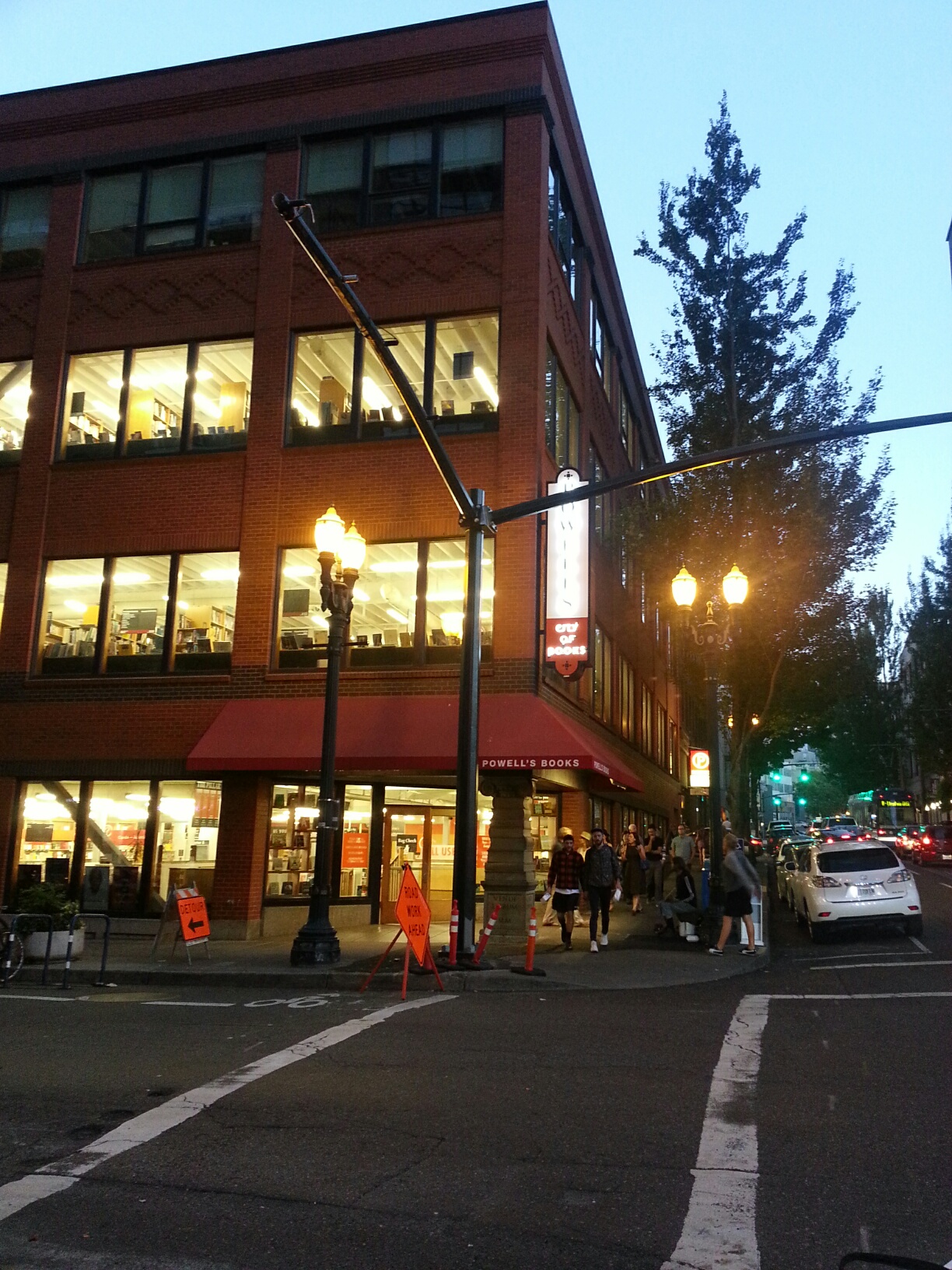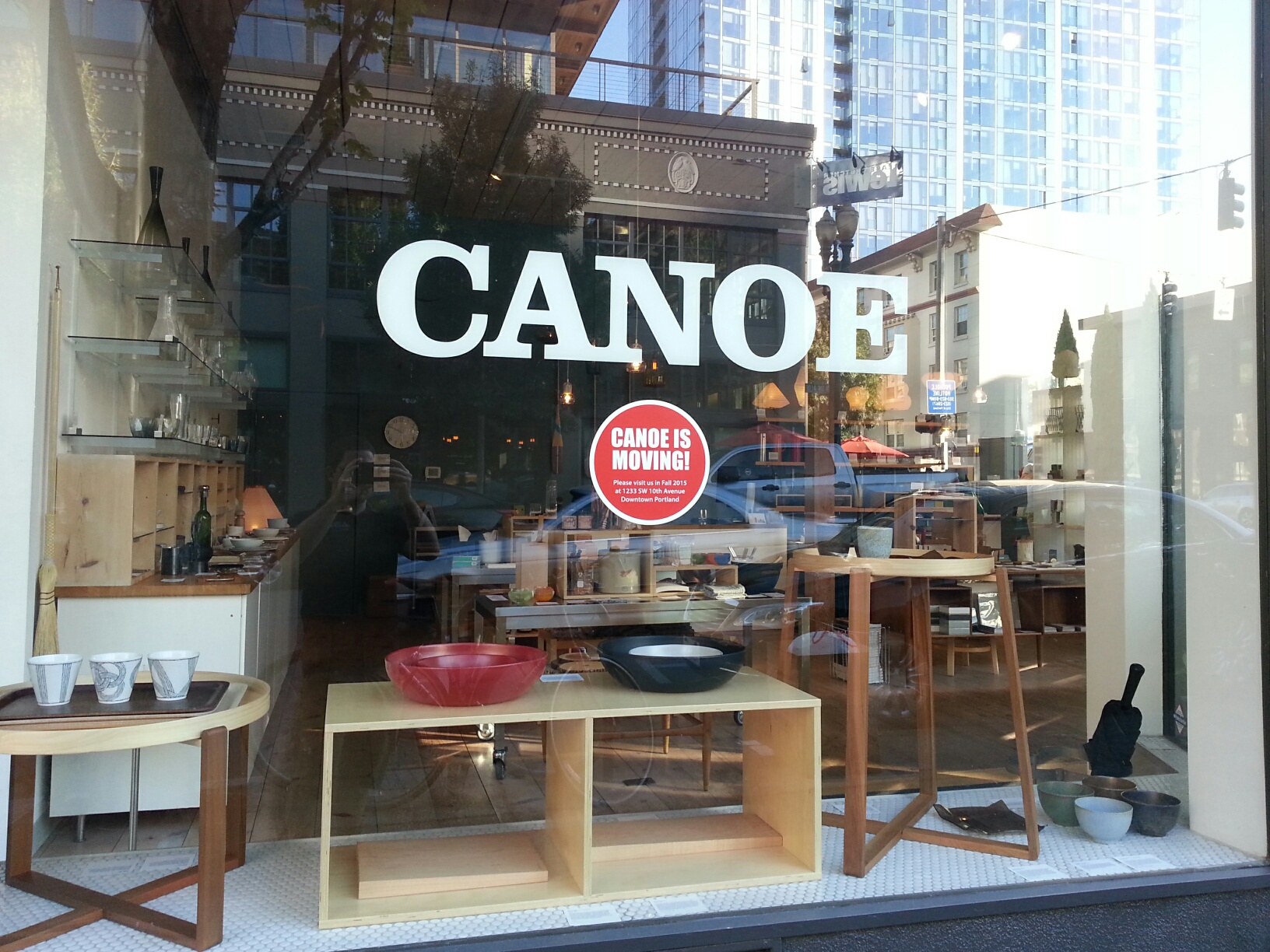 One my last day in Portland, I rented a car and drove out on Interstate 84 along the magnificent Columbia River. I went as far as Cascade Locks, Oregon; the first image below is of a canal channel at the marine park there. The second image is of Multnomah Falls.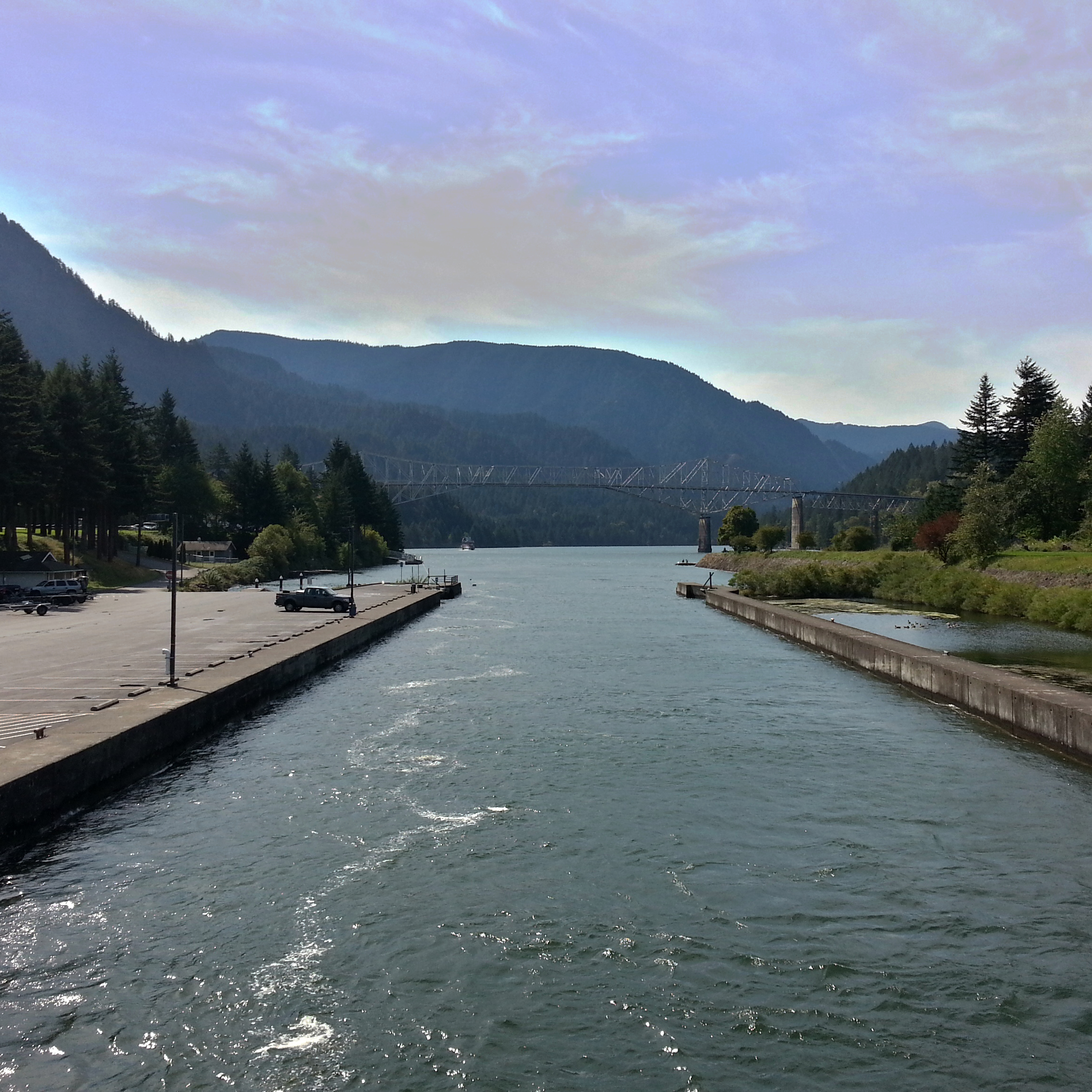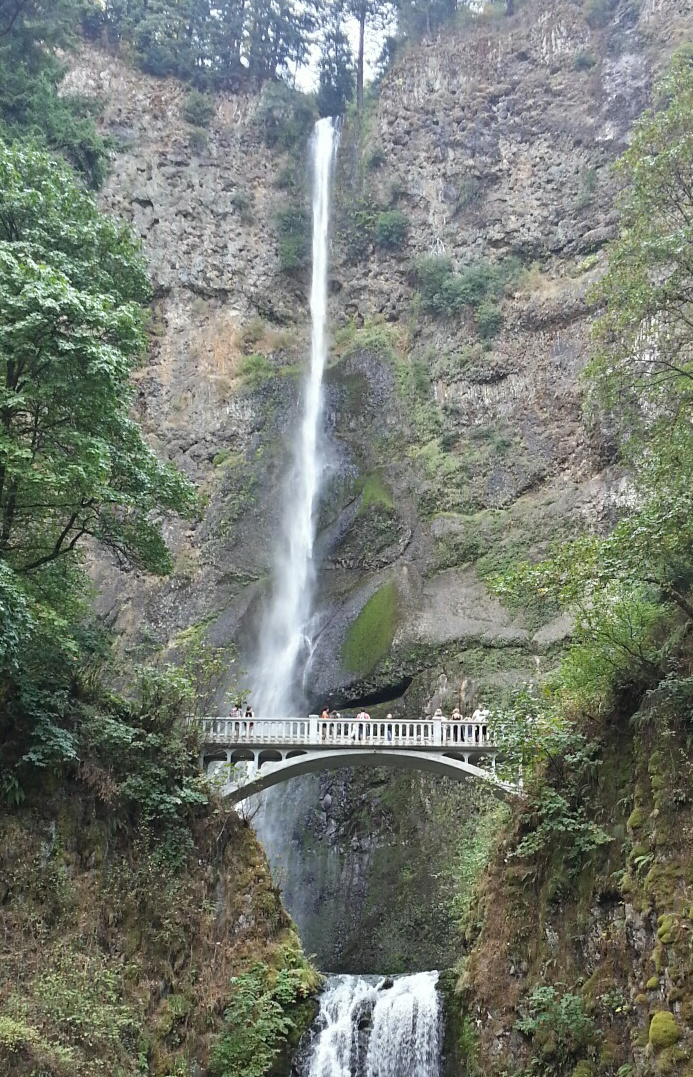 The only minor problem I had out there was that public transit was slow (apparently it's known for running slow on hot days, and the weather was sunny and hot—very nice—while I was there). So I didn't include enough time to get from place to place and nearly—but didn't!—missed a couple of things I had booked.
The title of this post, of course, comes from a game you may remember from childhood (if you're from my generation). It can be played online (along with other games from the early days of home PCs) here. You're welcome.