The Red Rocks of St. Martin's
This weekend, I went on a short sea kayaking tour in the Bay of Fundy.
Red Rock Adventure in St. Martin's, New Brunswick, offers sea kayaking tours and other outdoor adventures. It's a great spot to get out on the water as it has a quaint harbour, some sea caves, and imposing sandstone cliffs to admire. I went out on a 2 – 3 hour tour (including a stop on a secluded beach). The tour guides pointed out some of the birds in the area (e.g. sandpipers and piping plovers) and other interesting facts and features; they also provided a snack of crackers with smoked salmon, goat cheese, cucumber, and avocado.
One of my friends came with me and wore a Garmin GPS watch. Our tandem kayak travelled almost 8 km and briefly reached a top speed > 11 km/h. The elevation data from the GPS was fascinating: we were at an elevation of 46 feet when we left the harbour and 26 feet when we returned. Since only about 2 hours had elapsed, this decrease of 20 feet does not even represent the full tidal span in St. Martin's. The harbour was actually too muddy to land the kayaks at the lower water elevation, so we ended up landing on a beach.
I've previously mentioned the Fundy tides in a post on waves & beaches.
Here are some photos of this little excursion:
Starting out from the harbour on a calm morning: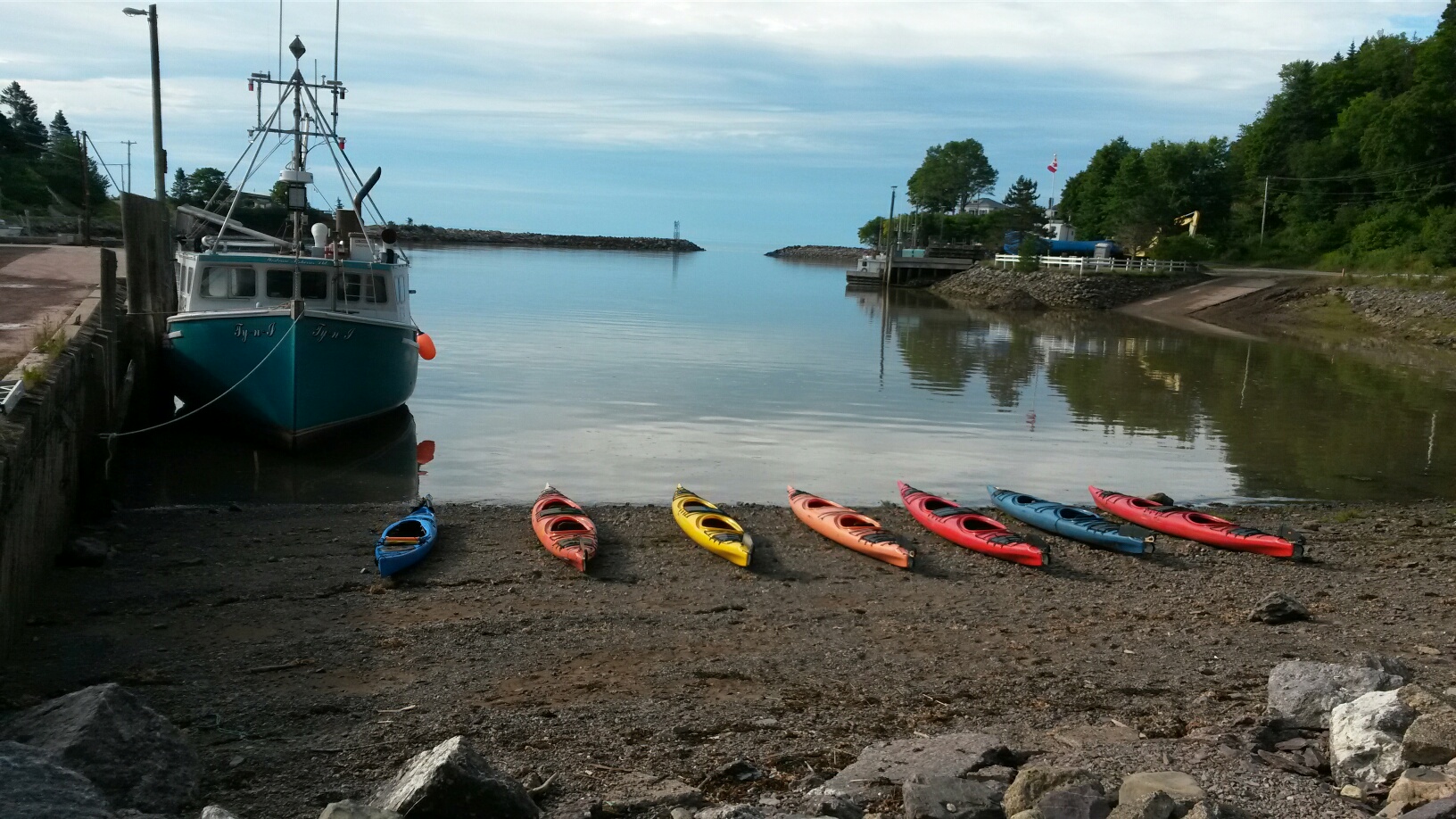 Taking a break on a beach—this is looking back the way we came, and shows the sandstone cliffs: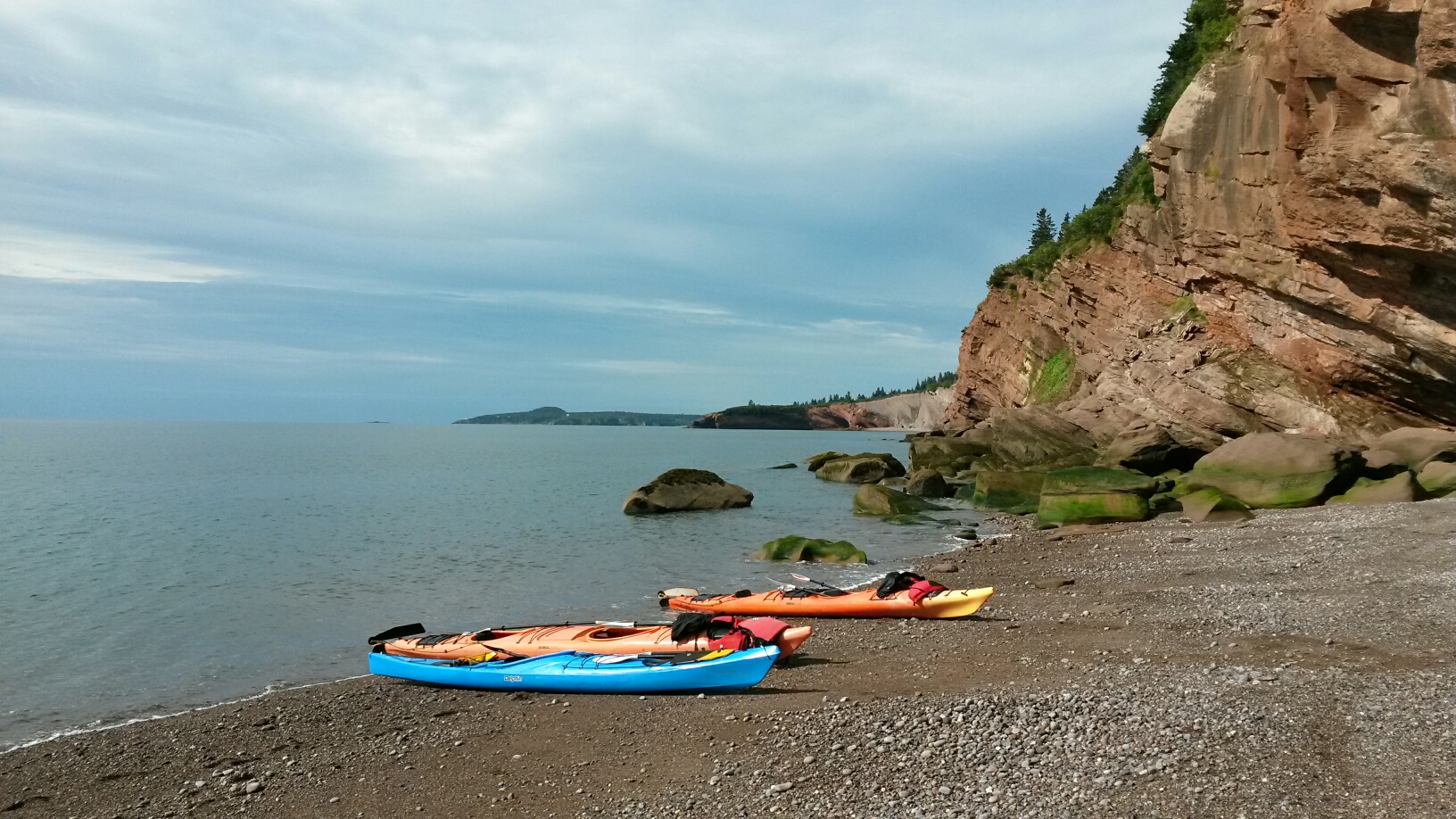 The beach where we landed (the tides have left a number of gravel berms at different levels):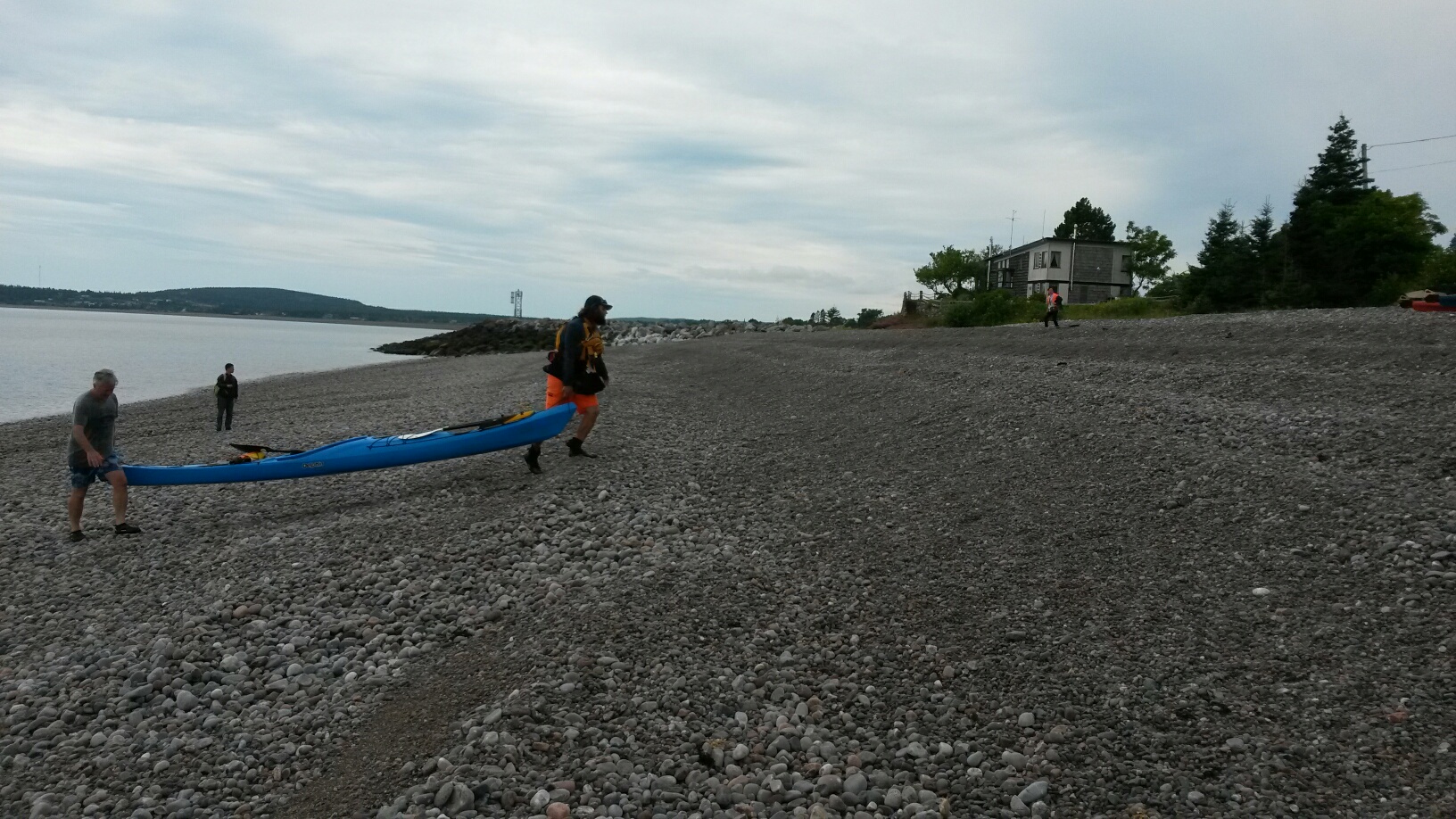 The tide had gone out in the harbour when we got back (compare this to the first photo, where a boat at the same wharf is still mostly floating):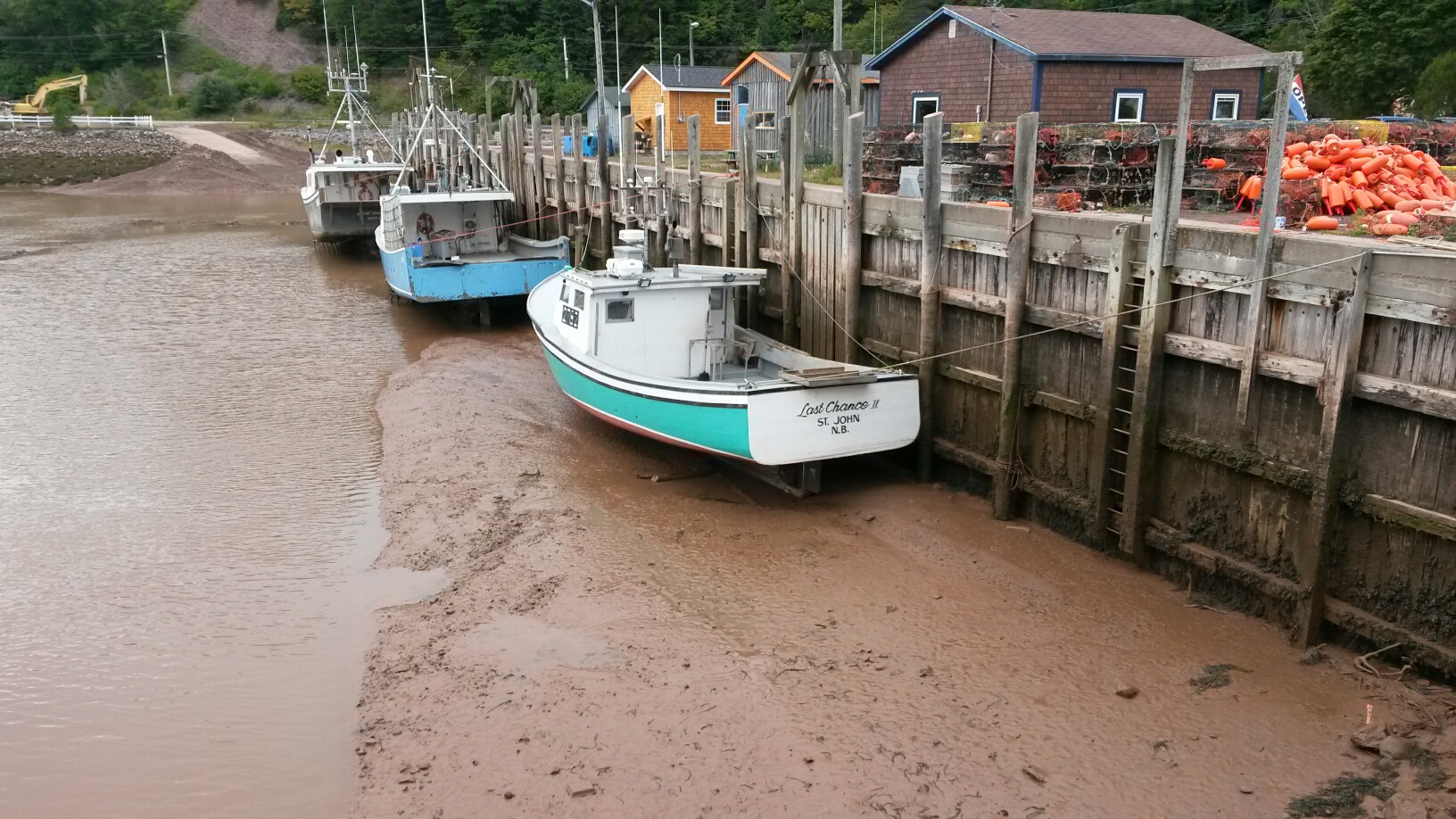 Bonus links: