Looking for Whales in Charlotte County
I was on vacation for a few days last week and went on a couple of fun day trips with my girlfriend.
The (free!) Irving Nature Park in Saint John offers some interesting short hikes through diverse ecosystems. I've mentioned it before, but haven't been hiking there in many years. So it was great to spend part of a day there last week.
The Irving Nature Park is remarkable for having such a variety of environments in a compact space—and so close to one of the largest cities in the province. The following image shows some of this variety, with views along a boardwalk through a tidal salt marsh, a woodland trail, and out over rocky coastal cliffs.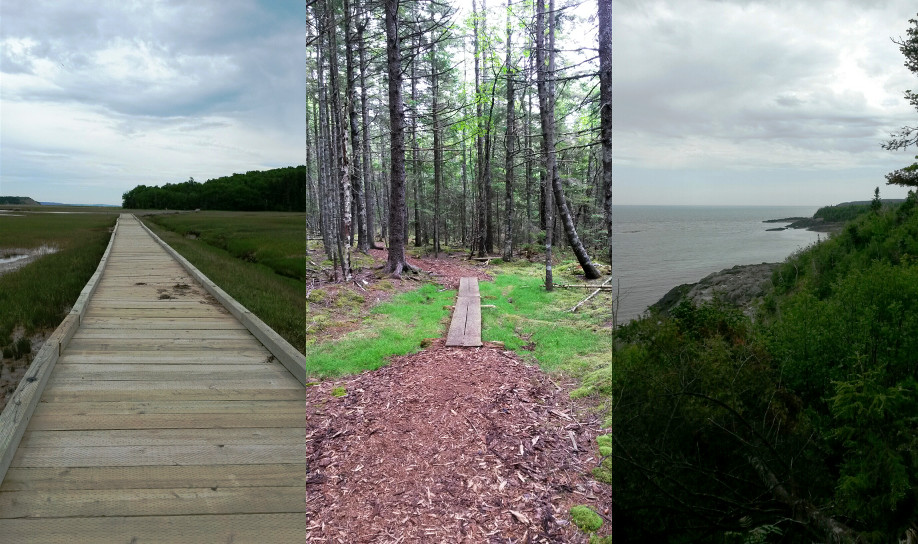 This look-out platform provided a view out over the salt marsh. This photo was taken close to low tide.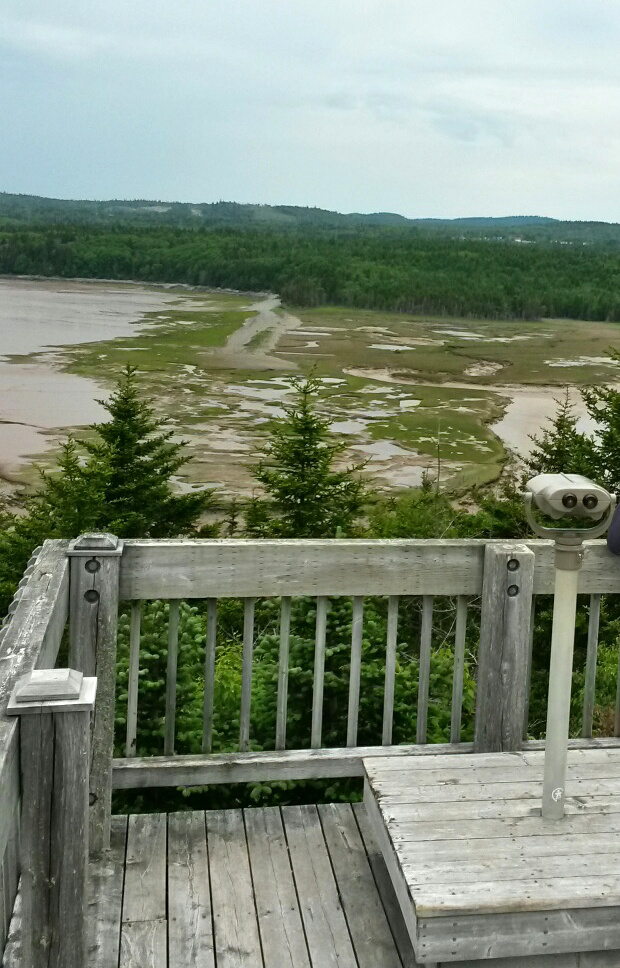 After the hike, we went into Uptown Saint John. We got some tasty food at the City Market and visited a few shops of local artisans.
The day after going to Saint John, we went to St. Andrew's, which recently came #1 in a list of top 10 destinations in Canada by USA Today. While there, we went to a few shops in the charming downtown and also went on a whale watching cruise.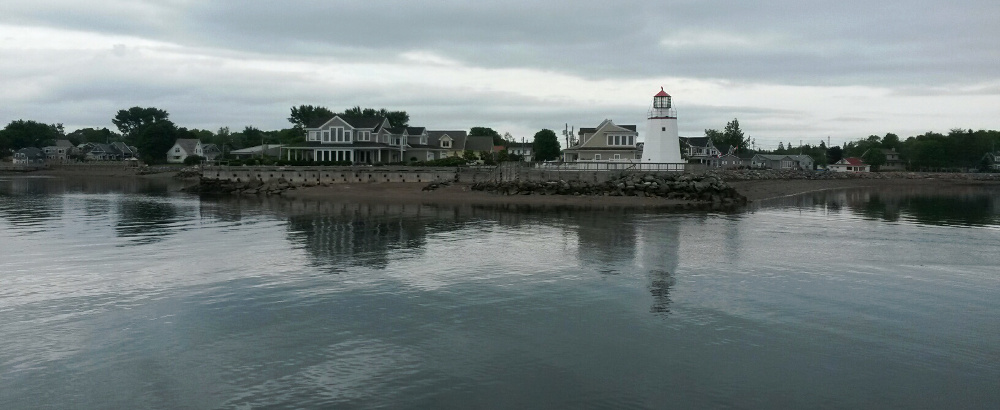 St. Andrew's is in the Passamaquody Bay, but the whale watching cruise took us out into the Bay of Fundy. We had to pass through a narrow channel between a couple of islands. Tidal currents were strong there.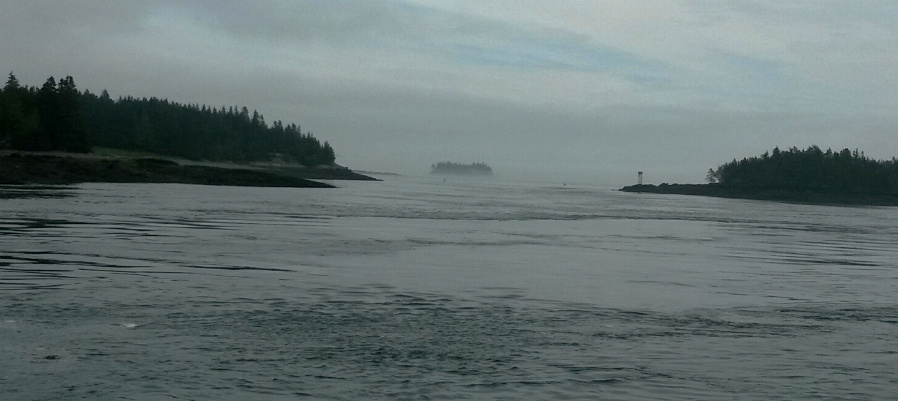 On this particular day, we did not see any whales. It is still early in the season and not many have migrated into the bay yet. There has also been speculation after a number of dead whales were found in the Gulf of St. Lawrence that they may not be finding enough food in the Bay of Fundy so far this year and thus seeking other feeding grounds (where they could face higher risks of ship collisions). Even without seeing whales, the cruise was still worthwhile; we saw seals and porpoises while sailing around, and they took us to see an island that had a lot of seabirds nesting on it. They also took us to see a herring weir and a salmon aquaculture operation.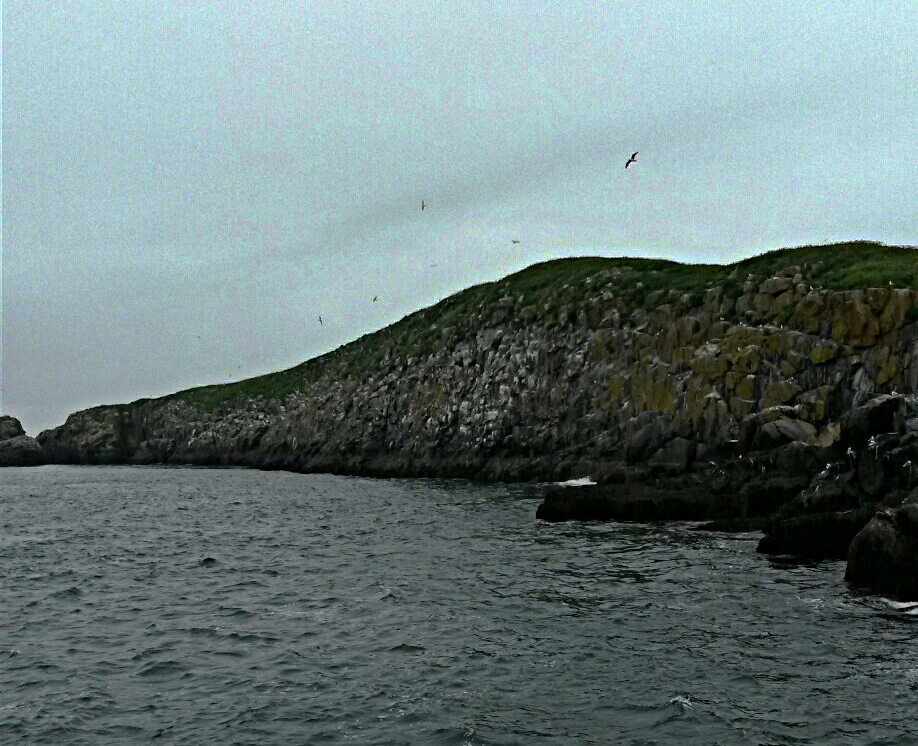 More information for things to do in this southwestern corner of New Brunswick around Charlotte County and the Passamaquoddy Bay can be found here.