Footbridges and Boardwalks of NB
The weather is turning colder and the season for non-winter outdoor activities like hiking and kayaking is coming to an end. This post on the best bridges and boardwalks on New Brunswick trails is one I've been saving for a while (most of the photos below have been included in some previous posts); I also wanted to take the opportunity to start planning some outdoor adventures for next year.
Some of the boardwalks and bridges listed below are ones I've been to in the past year or two, while for others it's been a lot longer—or never. So even though these lists are numbered like top 5 and top 10 lists, the order is not that important.
Boardwalks
The kinds of boardwalks on this list are not urban boardwalks, like in Atlantic City, but nature trails over water or sensitive environments (e.g. bogs).
Bouctouche Dunes – information, my description
Kouchibouguac National Park and Fundy National Park – trails over bogs/lagoons
Sackville Waterfowl Park – information
Irving Nature Park – information
Lameque Eco Park and Miscou Island – information, more information
Bridges
All sorts of different types of bridges can be found on walking and multi-use trails in New Brunswick, from truss bridges, to suspension bridges, to simple beam spans:
Old Train Bridge – in Fredericton
Shogomoc Bridge – my description
Fundy Trail Suspension Bridge – information
Doaktown Bridge – my description, more information
Priceville Bridge over the Southwest Miramichi River – my description, more information
Old train bridges have been repurposed all along the NB Trail, especially along Saint John River valley and up the Nashwaak and Southwest Miramichi; shorter bridges are typically beam construction while the longer ones are truss style. Examples near Fredericton include: Oromocto, Devon, and Marysville; I haven't been on sections of the trail upriver around Woodstock and Grand Falls to see what condition the old train bridges are in there.
Bouctouche bridge – my description
Edmundston double arch bridge – in Edmundston
Kilpatrick and Yeoman's footbridges in King's County (off Route 1) – see here
Kouchibouguac footbridge – also maintained by the DOT
Photos
Old Train Bridge in Fredericton: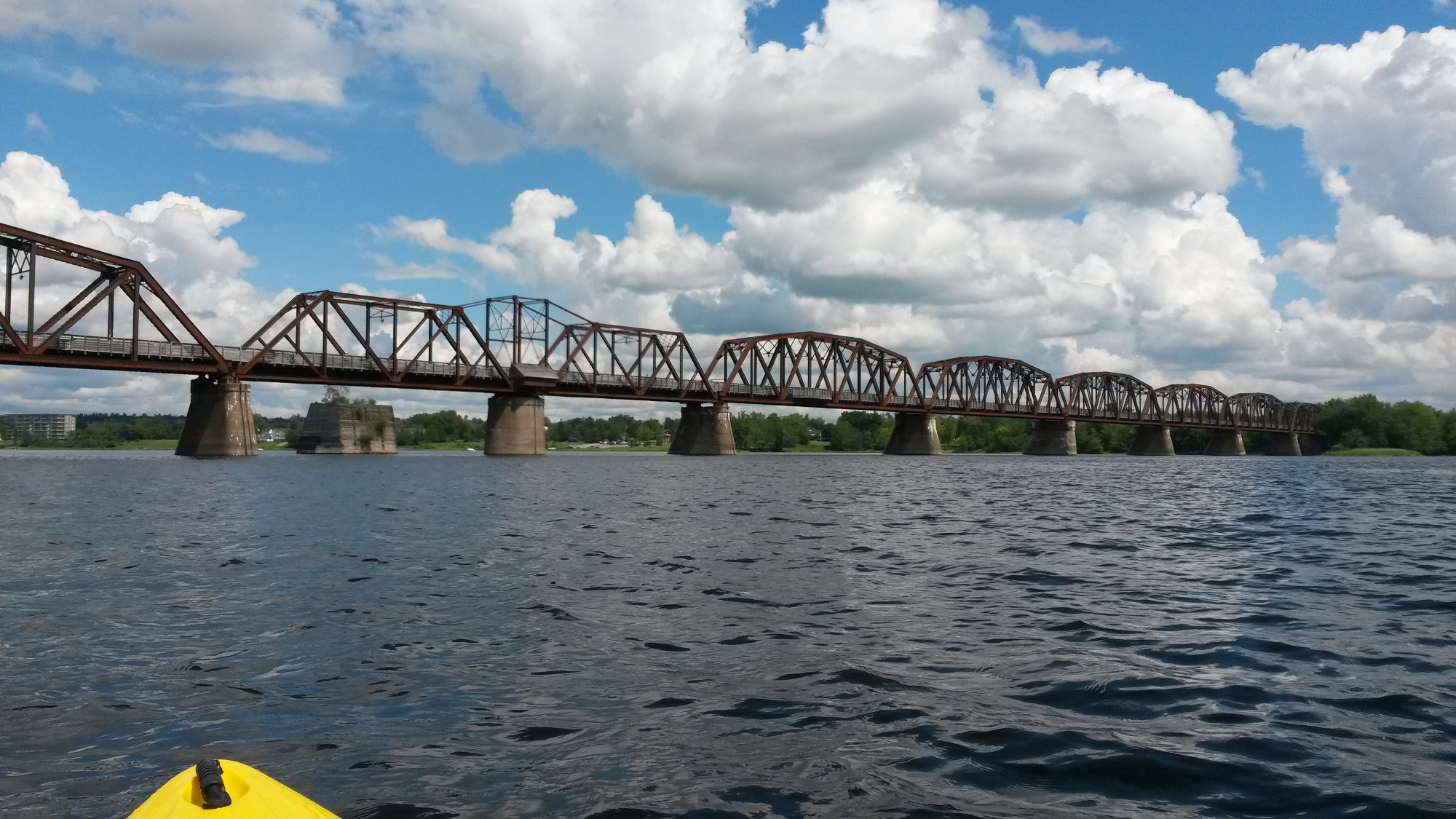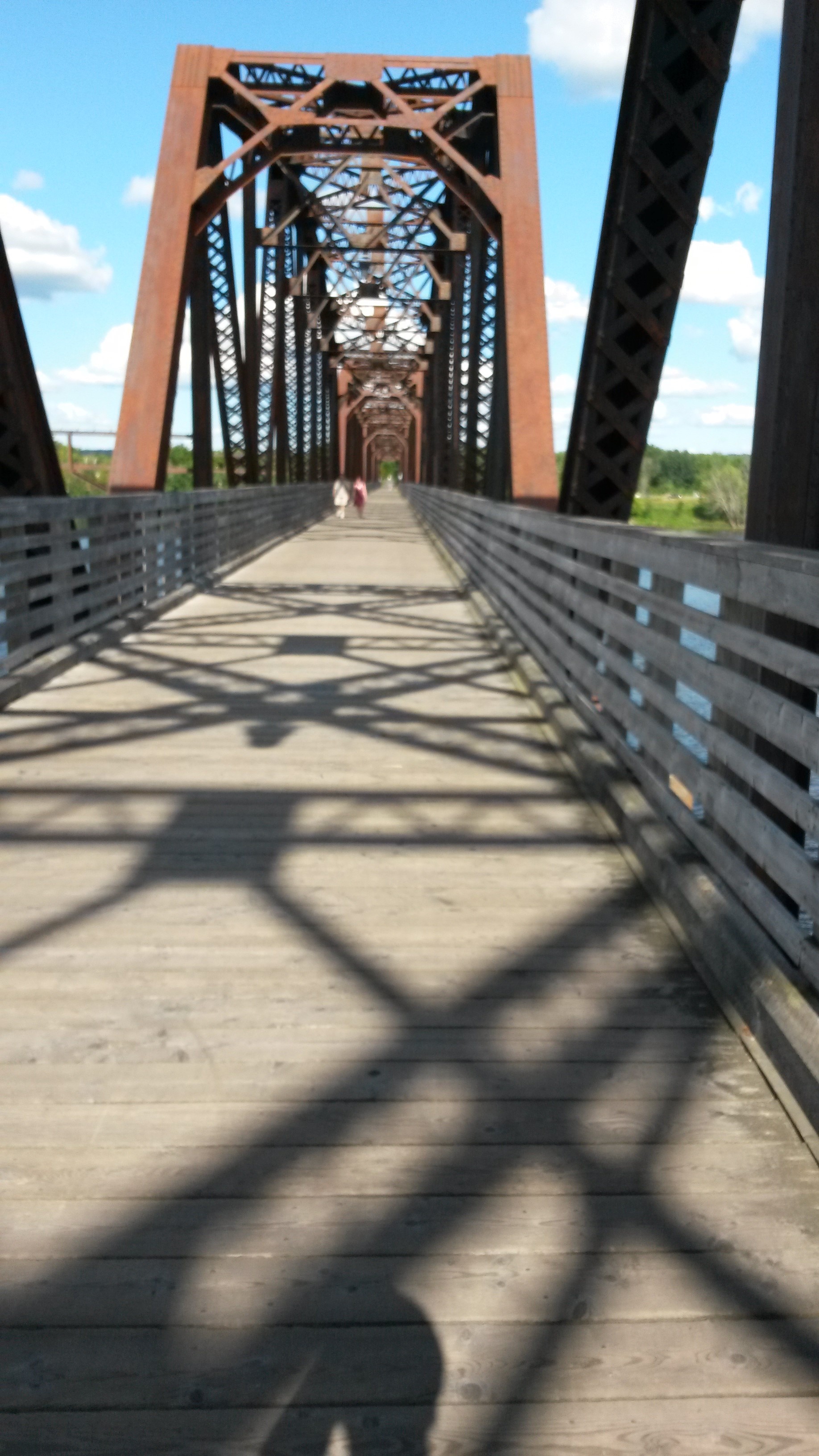 Bridge on Nashwaak Trail: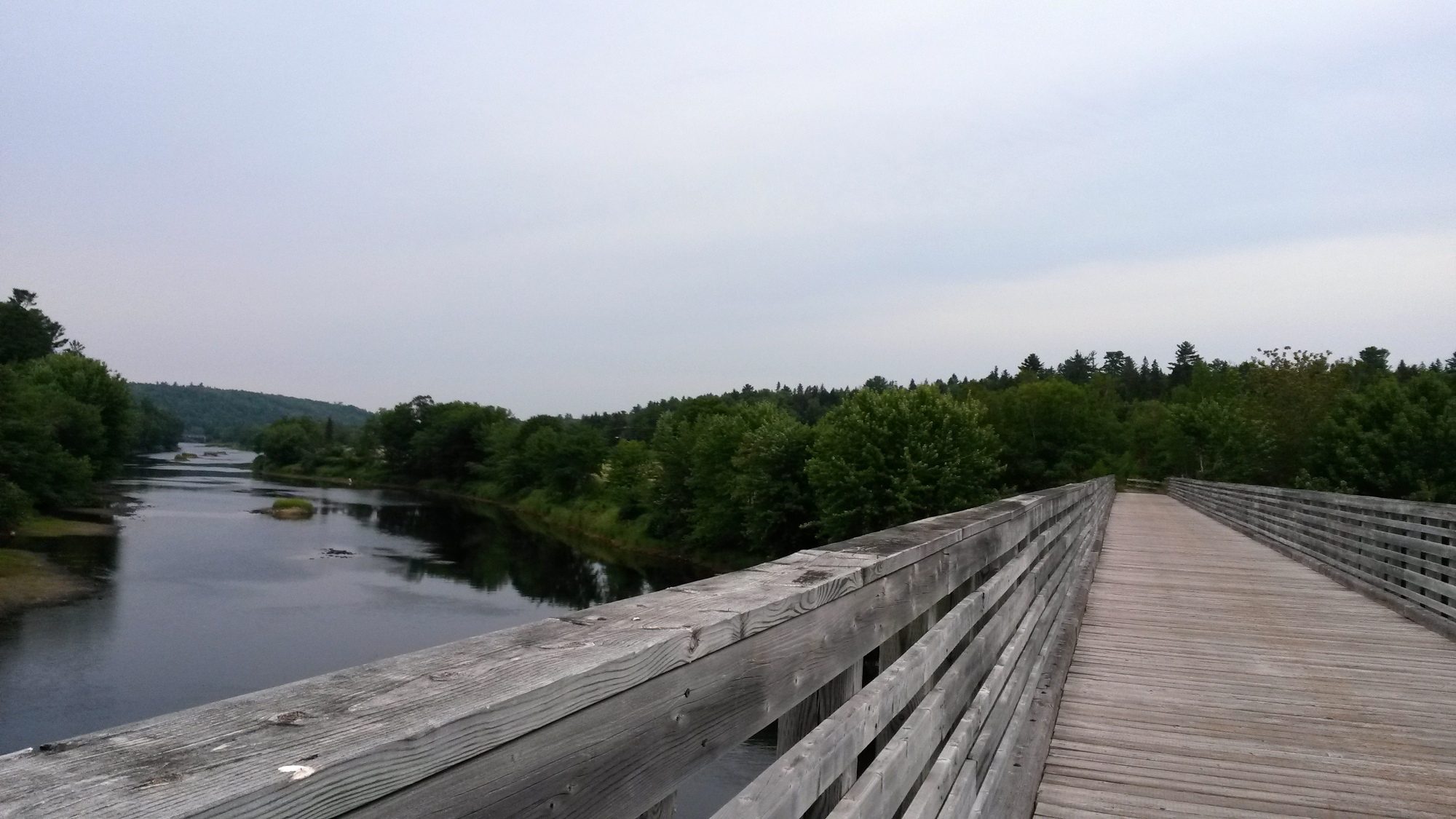 Bridge in Doaktown: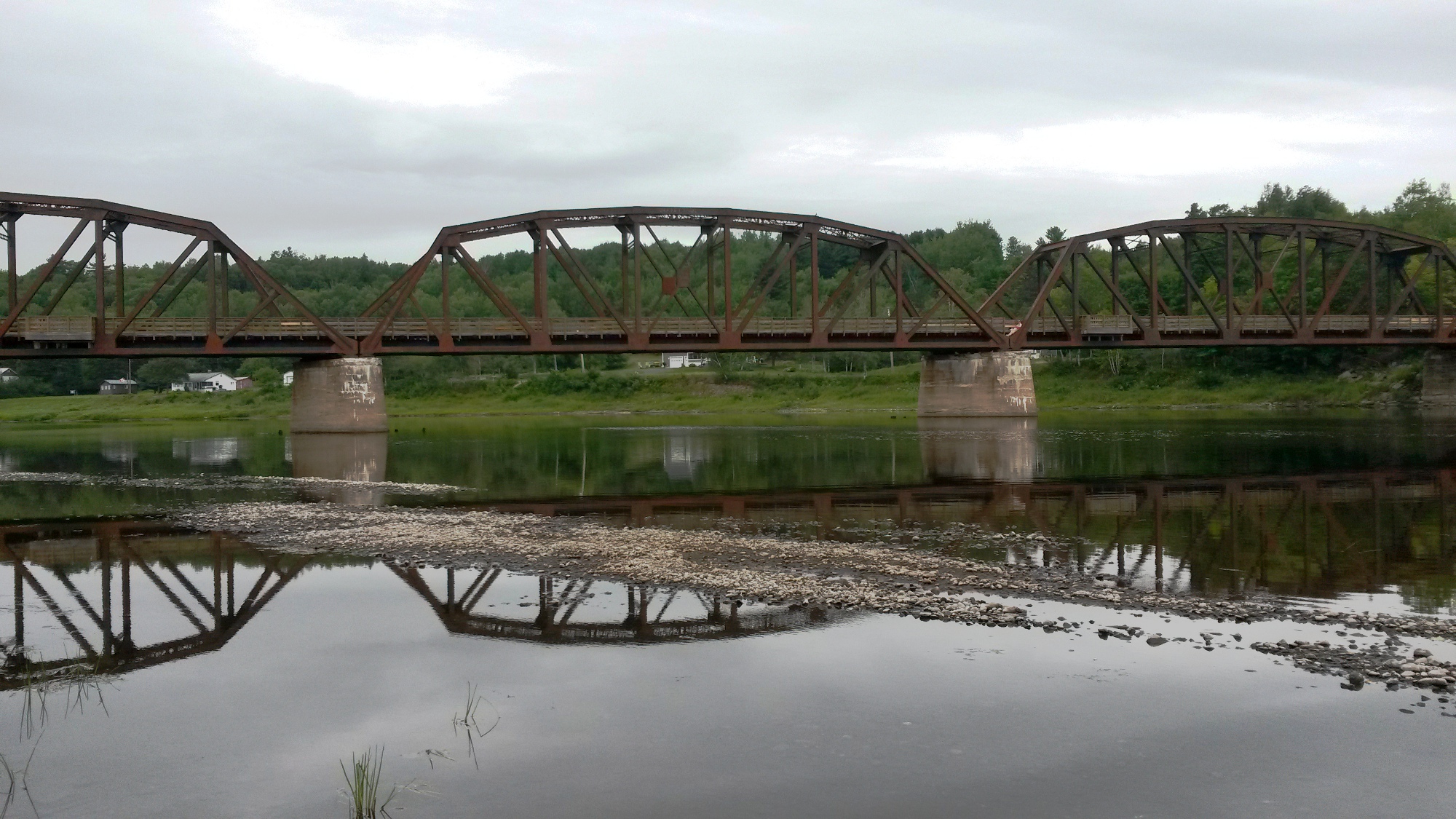 Priceville Suspension Bridge: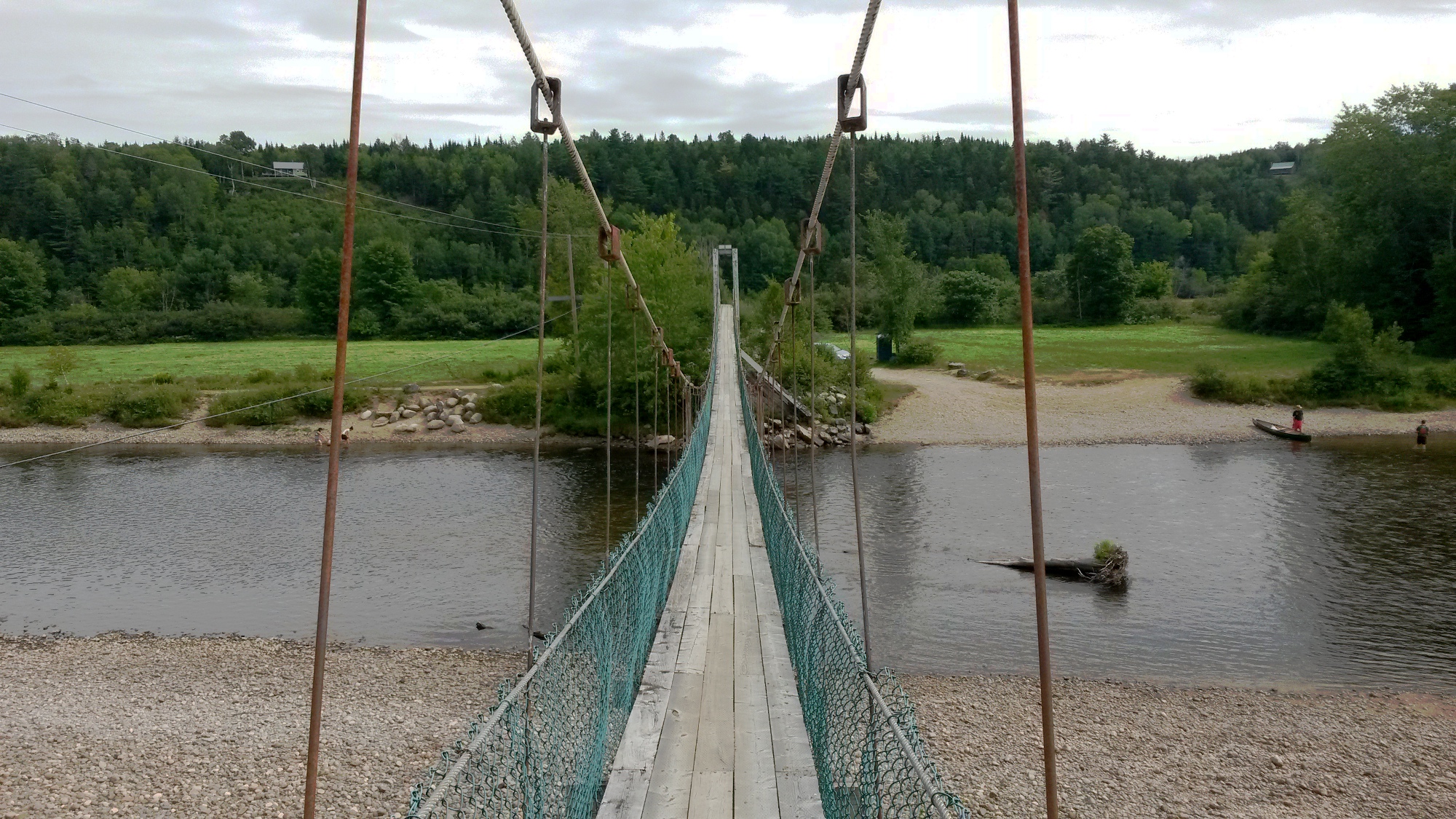 Boardwalk at Bouctouche Dunes: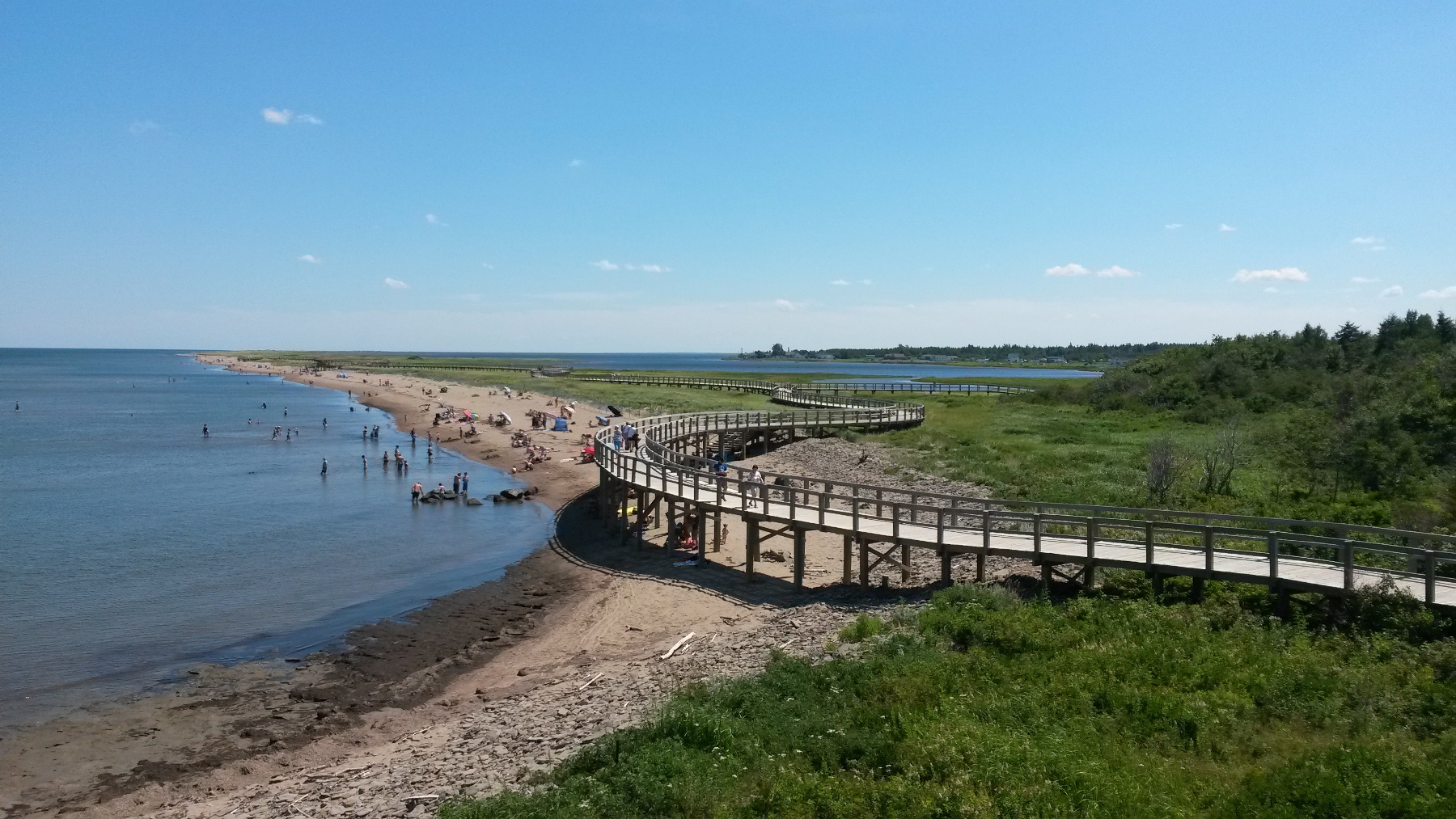 Bridge on the trail to Oromocto: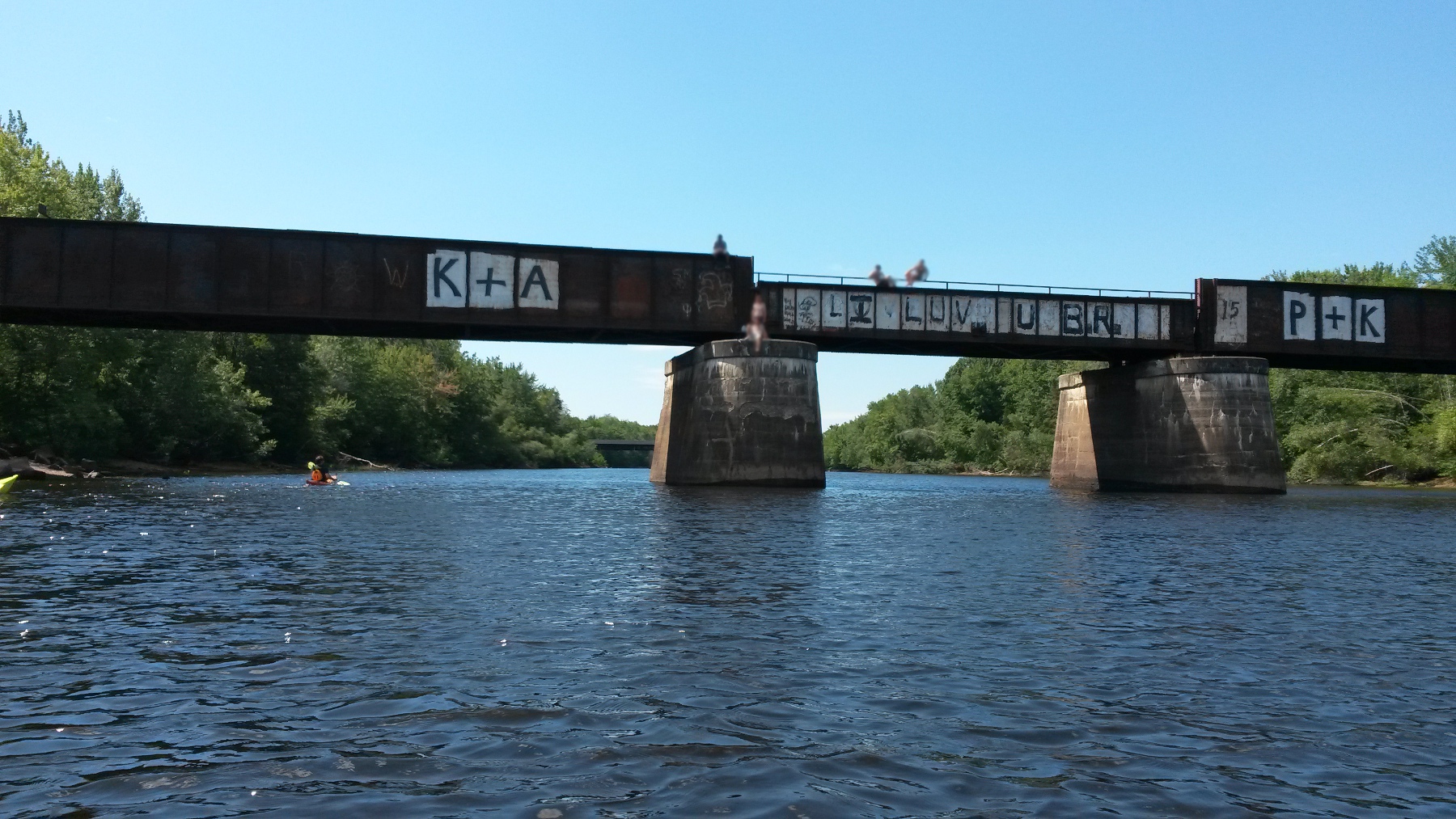 Shogomoc Suspension Bridge: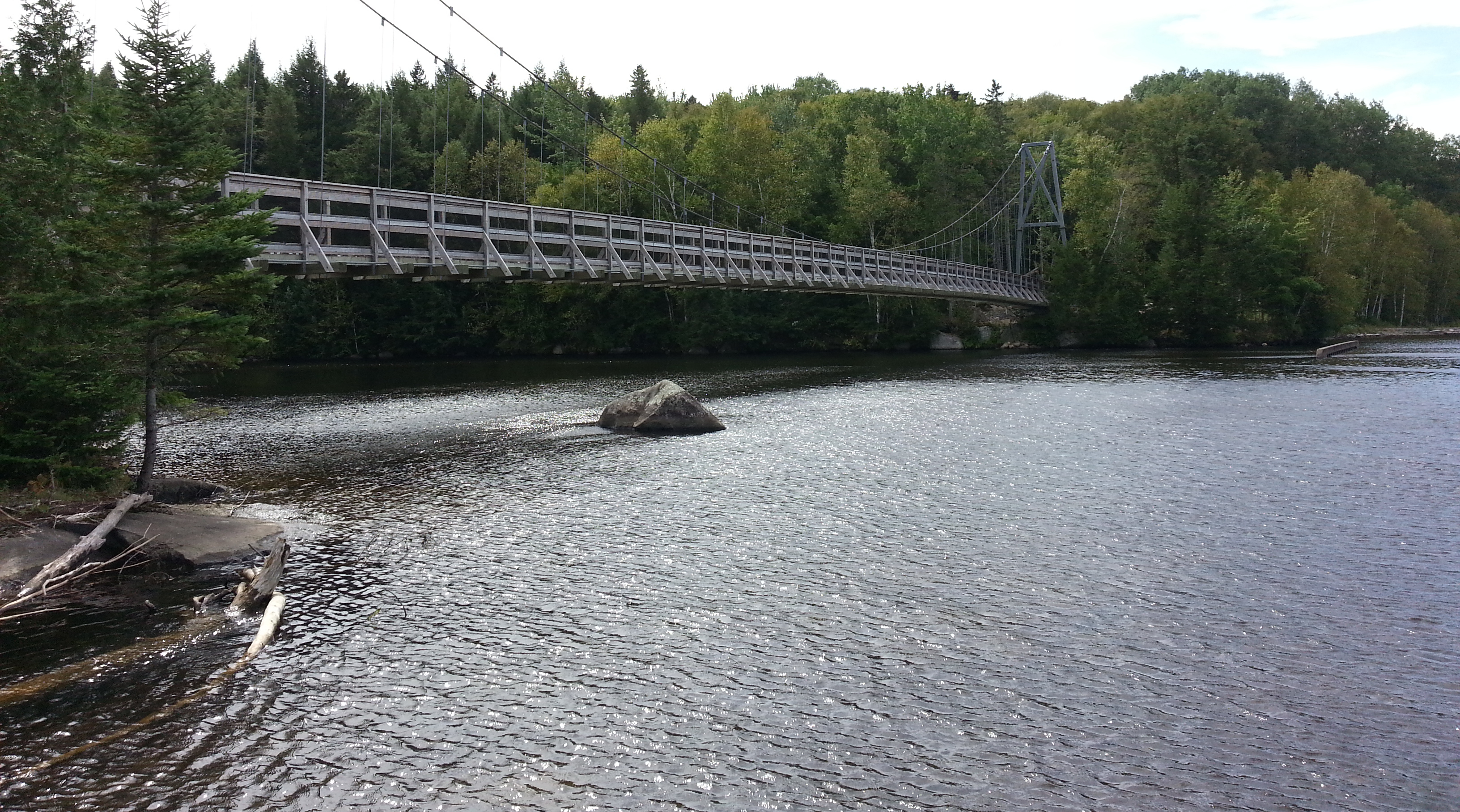 References/Related Links
---
Preparing this post made me realize that I haven't been to northeast New Brunswick in a long time, and the Lameque/Miscou area looks really scenic—especially this time of year. Hiking NB's Facebook page has had some inspiring photos from there, and also from Mt. Sagamook, and some promotion for the Nepisiguit Mi'gmaq Trail. I also came across a blog by someone from the US who did some neat kayaking and hiking adventures in New Brunswick.
Another thing on my radar are some ancient portage trails. There are also some secluded protected areas I'd like to explore with my kayak: Portobello Creek and Loch Alva. And I'd like to do a multi-day paddling trip down the Saint John River from Fredericton.
Further afield, I wouldn't mind paddling on the Penobscot or Allagash rivers in Maine, or in the Parc Marin du Saguenay-St. Laurent. And there are some bike trips I'd like to do someday in Quebec and down into Vermont along the Richelieu valley (referred to here).
So I'm well-stocked (and then some!) with possible ideas for outdoor adventures. Hopefully, I'll be able to get out and do some of these next summer, then share them on this blog.