A New Twist On Familiar Vistas
Last weekend I visited the Beaverbrook Art Gallery to check out a couple of exhibits. It had just re-opened after being closed due to flooding.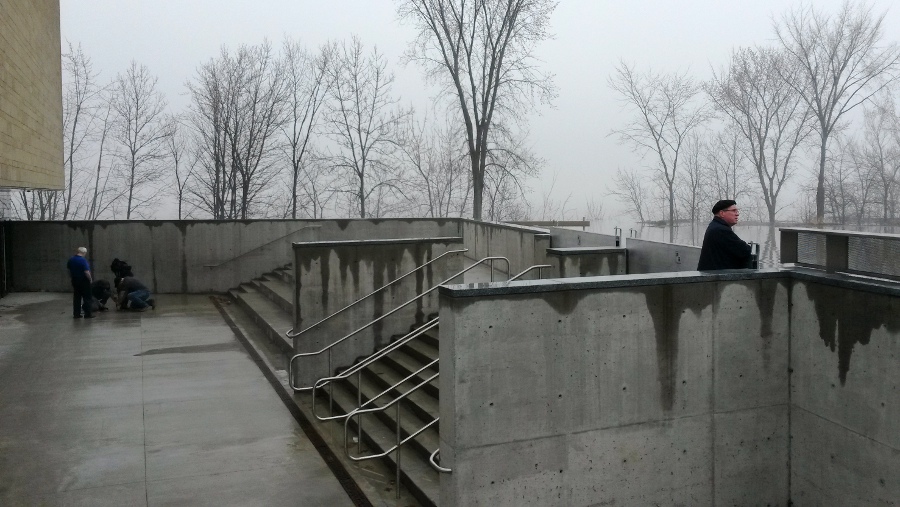 First of all, here is what the art gallery looked like at the end of April 2018. The flood waters were up to the building, but some well-designed flood gates kept the sunken patio from filling up with water.
The main exhibit I went to see was by Dan Xu. She applies Chinese artistic styles and techniques to landscapes from New Brunswick.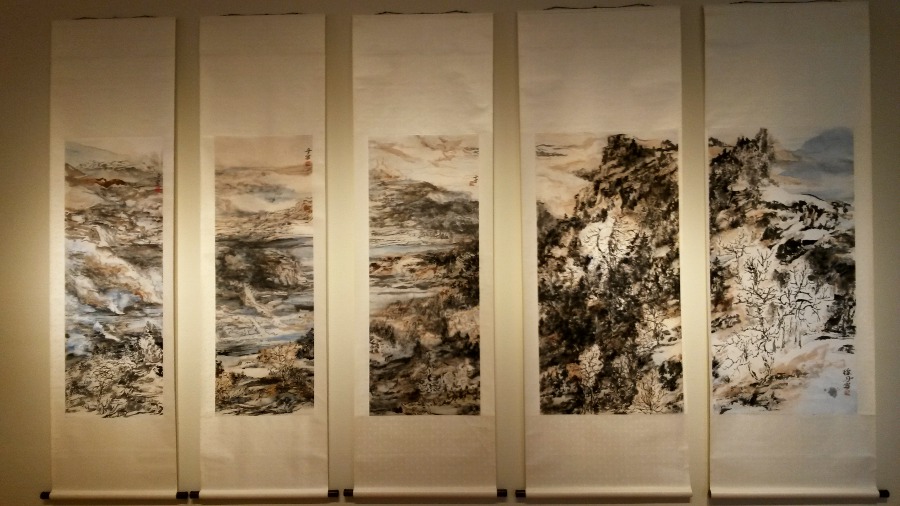 These paintings have a lot of fine detail, so a low resolution image doesn't do them justice. Go see them for yourself if you have an opportunity. I'd certainly like to see more of her work.
The art gallery also had an exhibit on James Morrice (I actually saw the same exhibit in Ottawa last fall). He was a Canadian artist in the post-impressionist era who travelled widely, as the following map shows: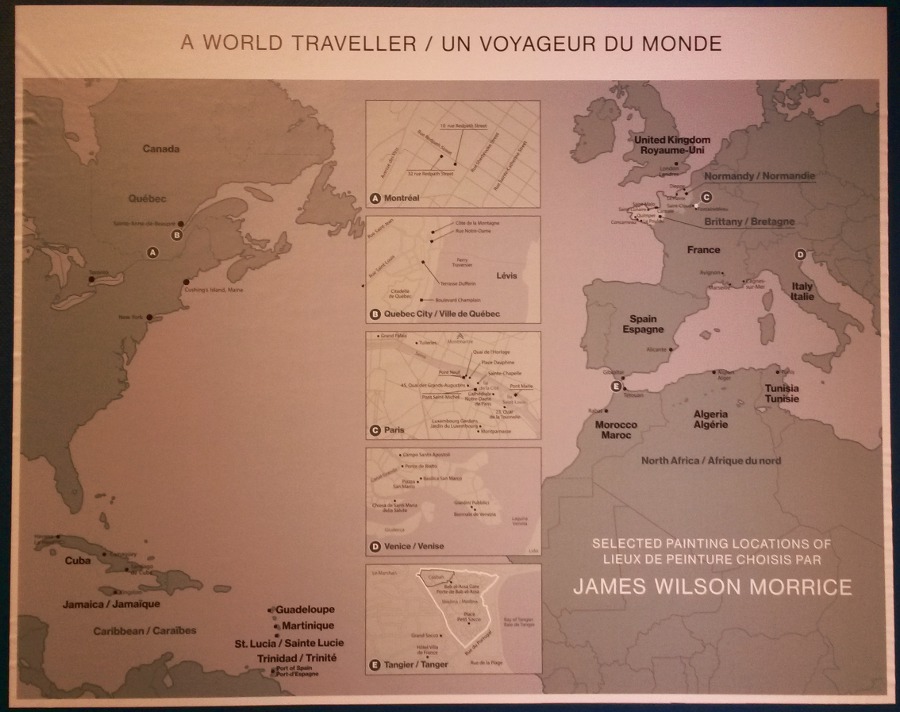 His work includes some nice street scenes from Paris and Tangiers.
While I was at the gallery I also looked at some of the paintings from the permanent collection (they have an excellent collection from Krieghoff) and another current exhibit by Alex Janvier. A lot of his paintings were too abstract for my usual tastes (although he did have a few impressive representational works on display) but they display some serious talent.
Returning to the topic of the Saint John River flood this year, I made a comparison to the flooding ten years ago by overlaying the hydrographs of 2008 and 2018 freshets. This year, the level rose much faster and stayed more than a metre above flood stage for longer; the peak level reached was about the same between the two years, though.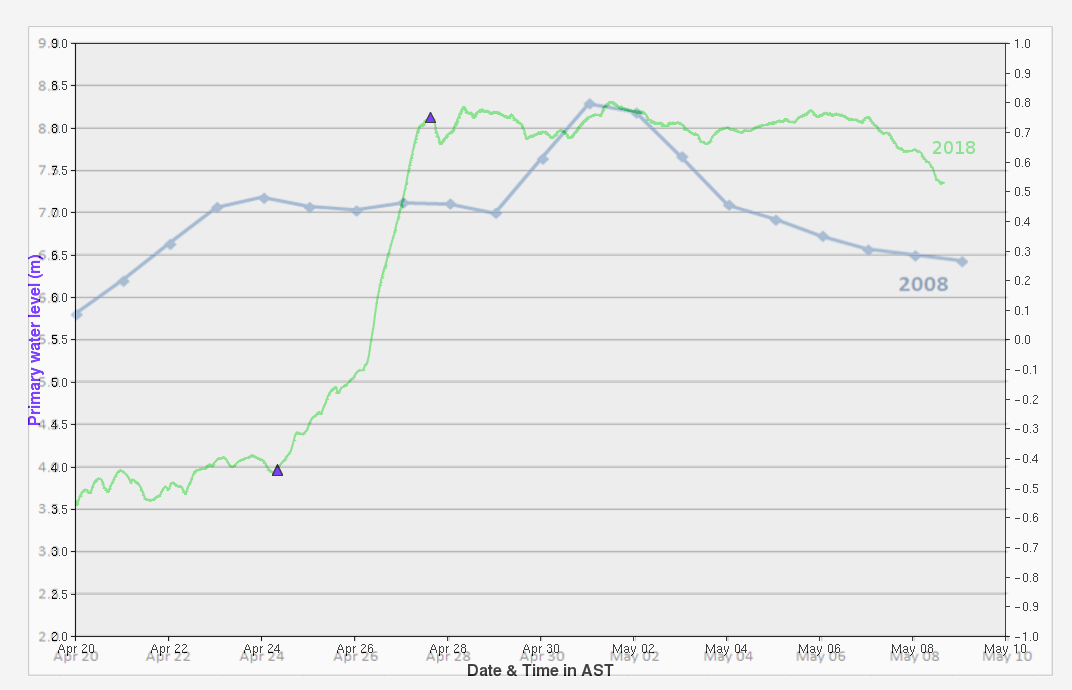 If you enjoyed this post, you might be interested in this one from last year about a sculpture that interacts with the rising water levels. And here is another NB art post.