This is my second post about my recent trip to France. Last week I wrote about my time in Paris. This week's post is about Dijon and Lyon.
Dijon has a fantastic pedestrianized downtown. It has lots of specialty boutiques, especially food related. There are a couple of shops dedicated to mustard, as one would expect, many wine stores (Dijon is the capital of Burgundy), and I even saw a shop dedicated to truffles. Following a self-guided walking tour (marked with the symbol of an owl), I was met with fantastic architecture around every turn. One distinctive element of the architecture was "toits Bourgogne", steeply-pitched roofs with coloured tiles in geometric patterns. I got the impression that Dijon was one of the richest places in the world five hundred years ago. I don't know if that is literally true, but the dukes of Burgundy were some of the highest ranking nobility in France.
Here are some photos from Dijon: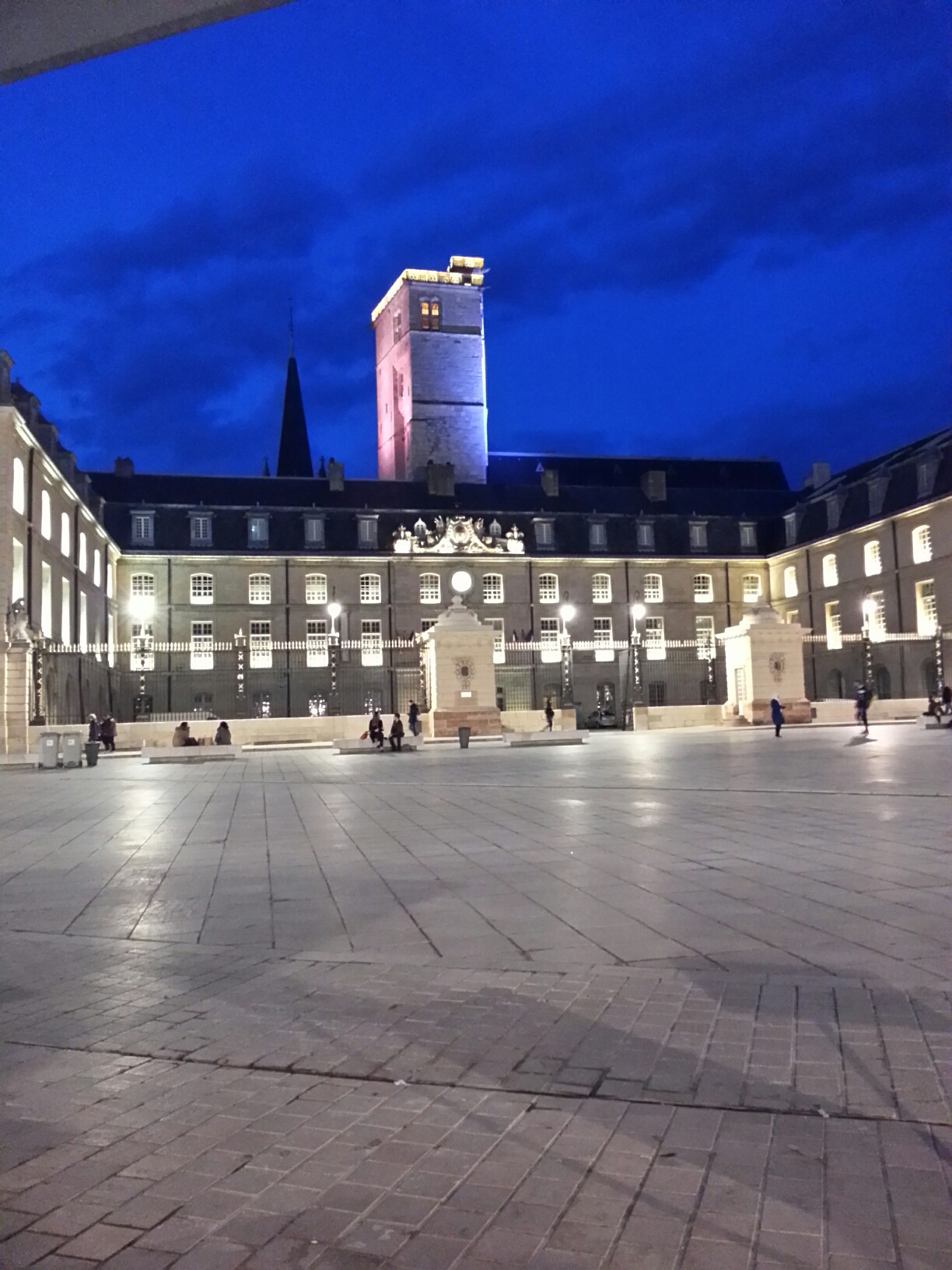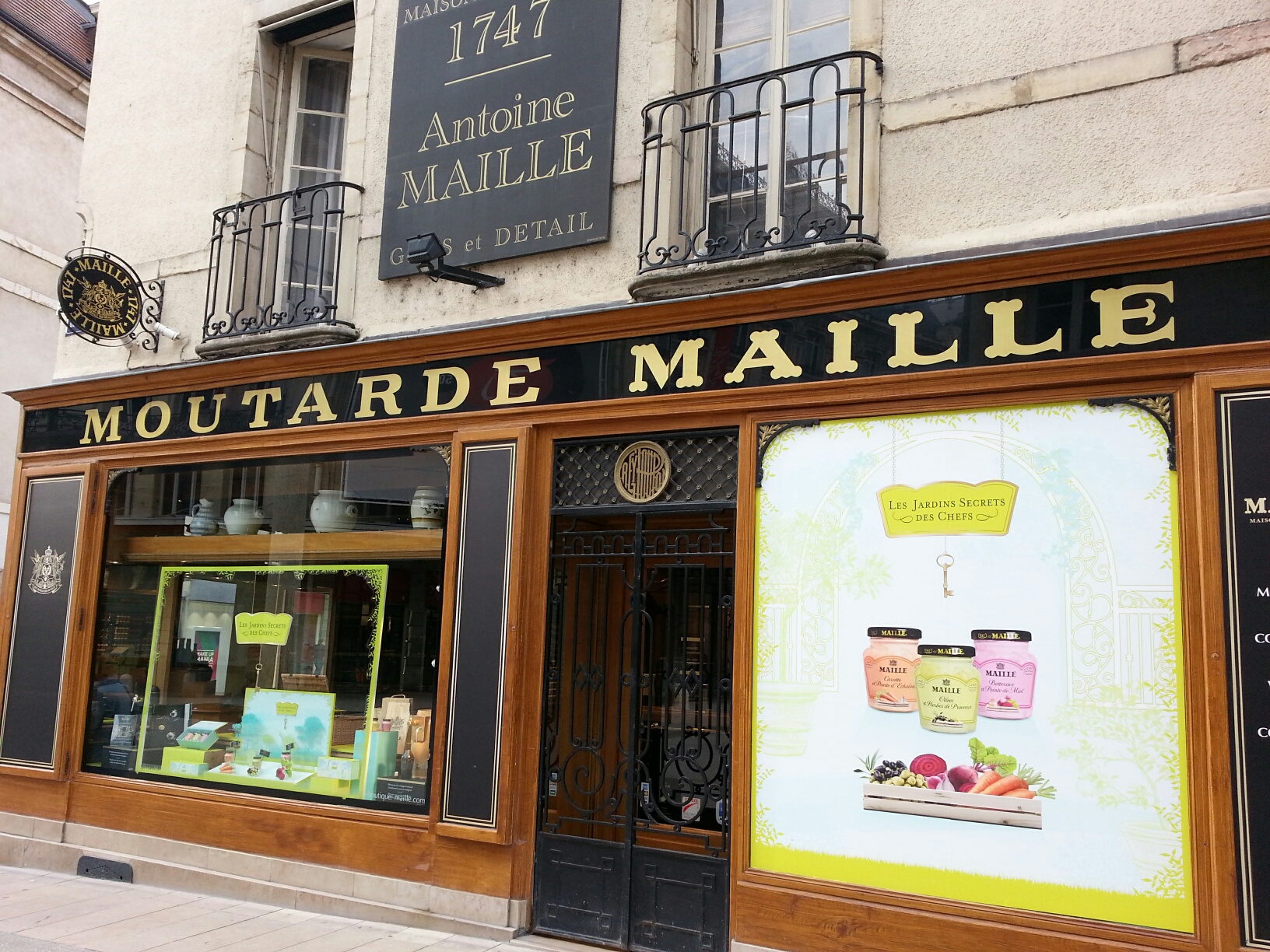 A charcuterie and cheese platter I ate one night: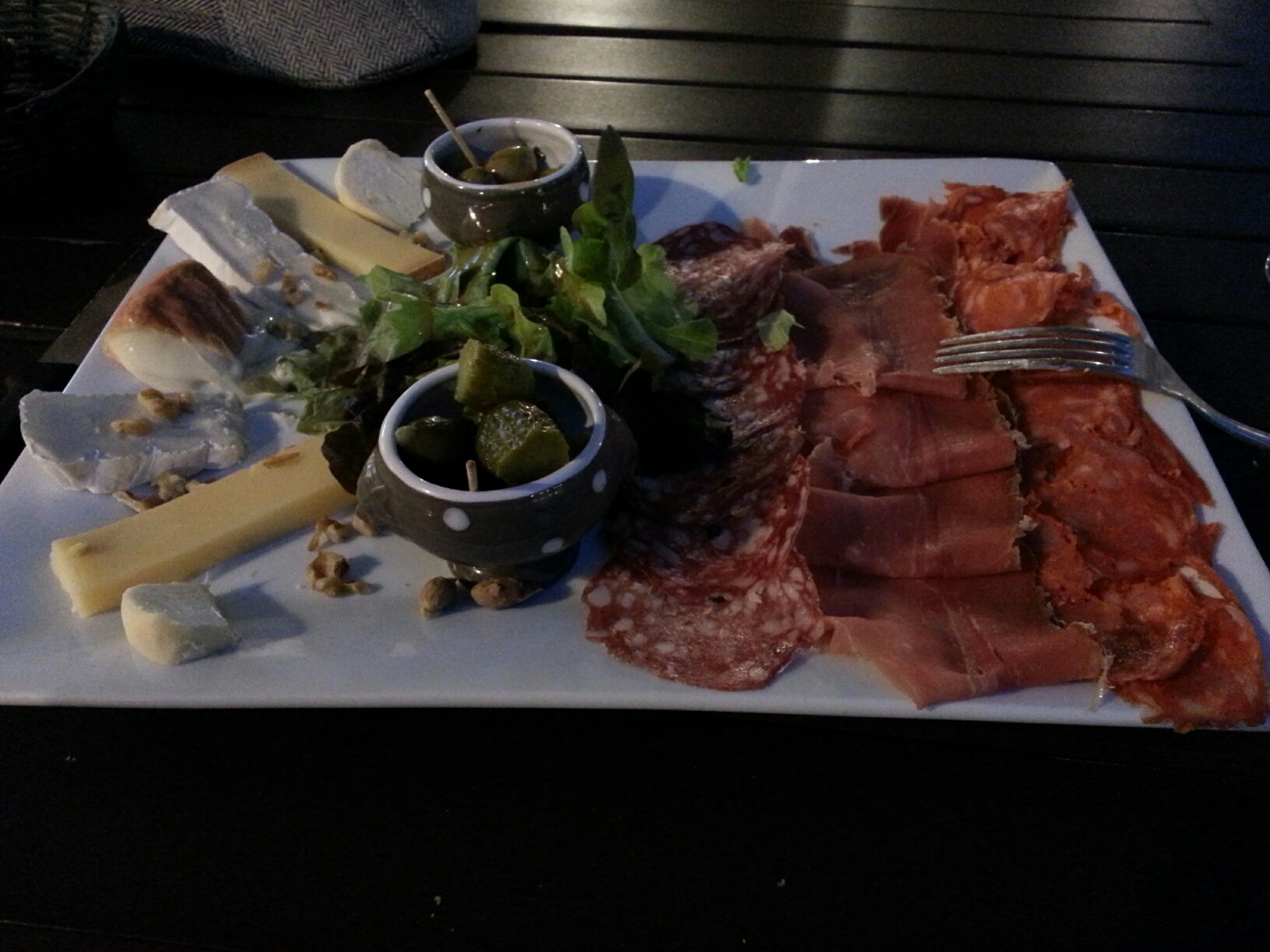 While I was in Dijon, I rented a car for a day and drove south through the Cote de Nuits wine region to the walled town of Beaune. The drive and the town were very pretty. I saw some workers in the vineyards burning discarded branches.
This is the Clos Vougeot chateau. It was established over 900 years ago by Cistercian monks (my drive also took me to Citeaux Abbey, which I plan to write more about later).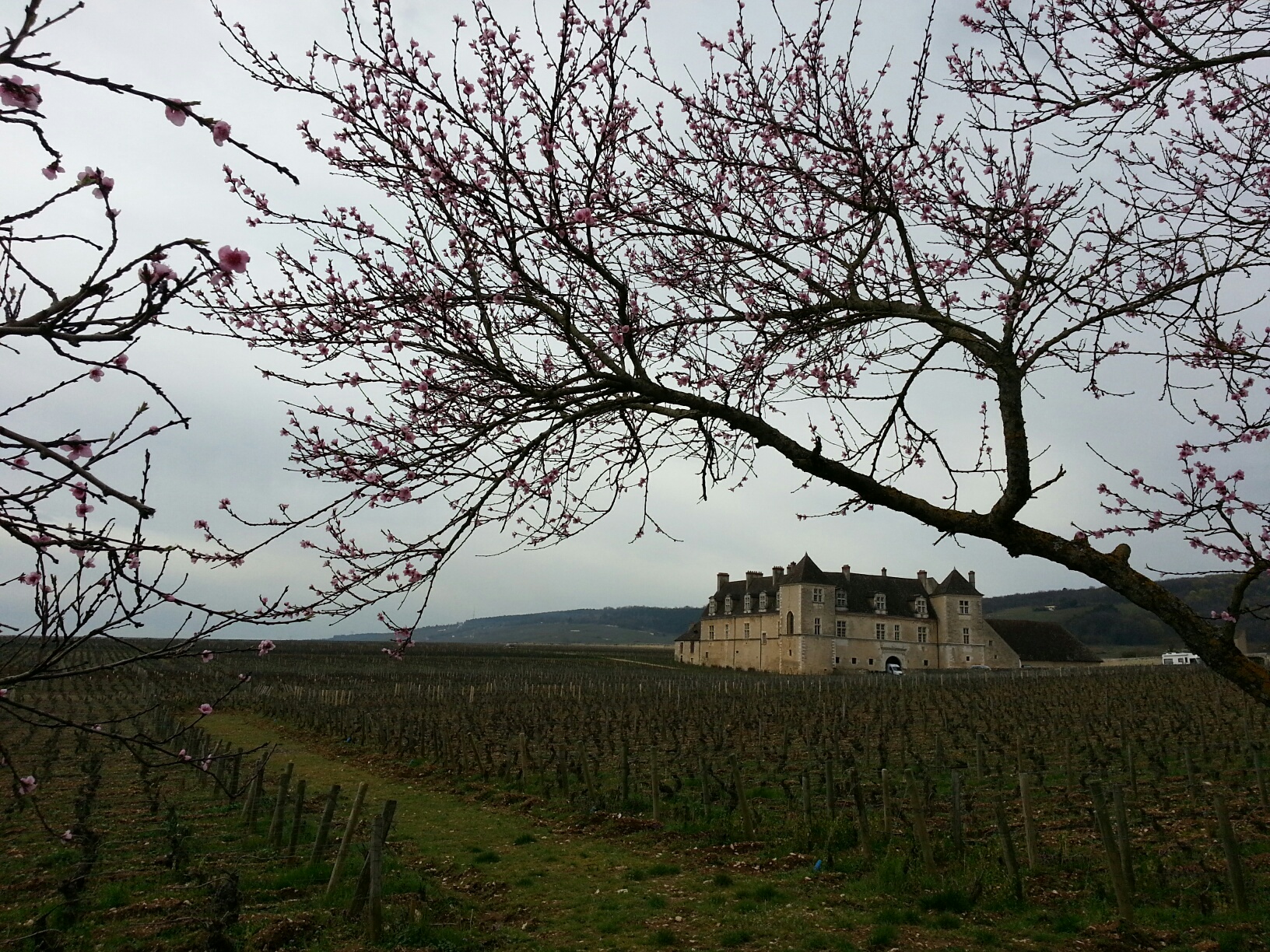 After Dijon, I went on to Lyon. I liked that city, but it seemed the most similar to Paris of all of the cities in France that I visited (similar architecture, promenades along the river banks) so it didn't stand out as much. If I had stayed longer, I expect I could have found events to attend and ways to get into the local routine and gotten a better feel for the place that way (I have a similar impression from Portland, Oregon).
The cathedral on top of Fourviere hill (near a Roman amphitheatre) was one of my favourites in France. From the stations of the cross around the courtyard, to the white stone exterior, to the colourful interior (stained glass, paintings, and mosaics!), to the view from its plateau, it was wonderful.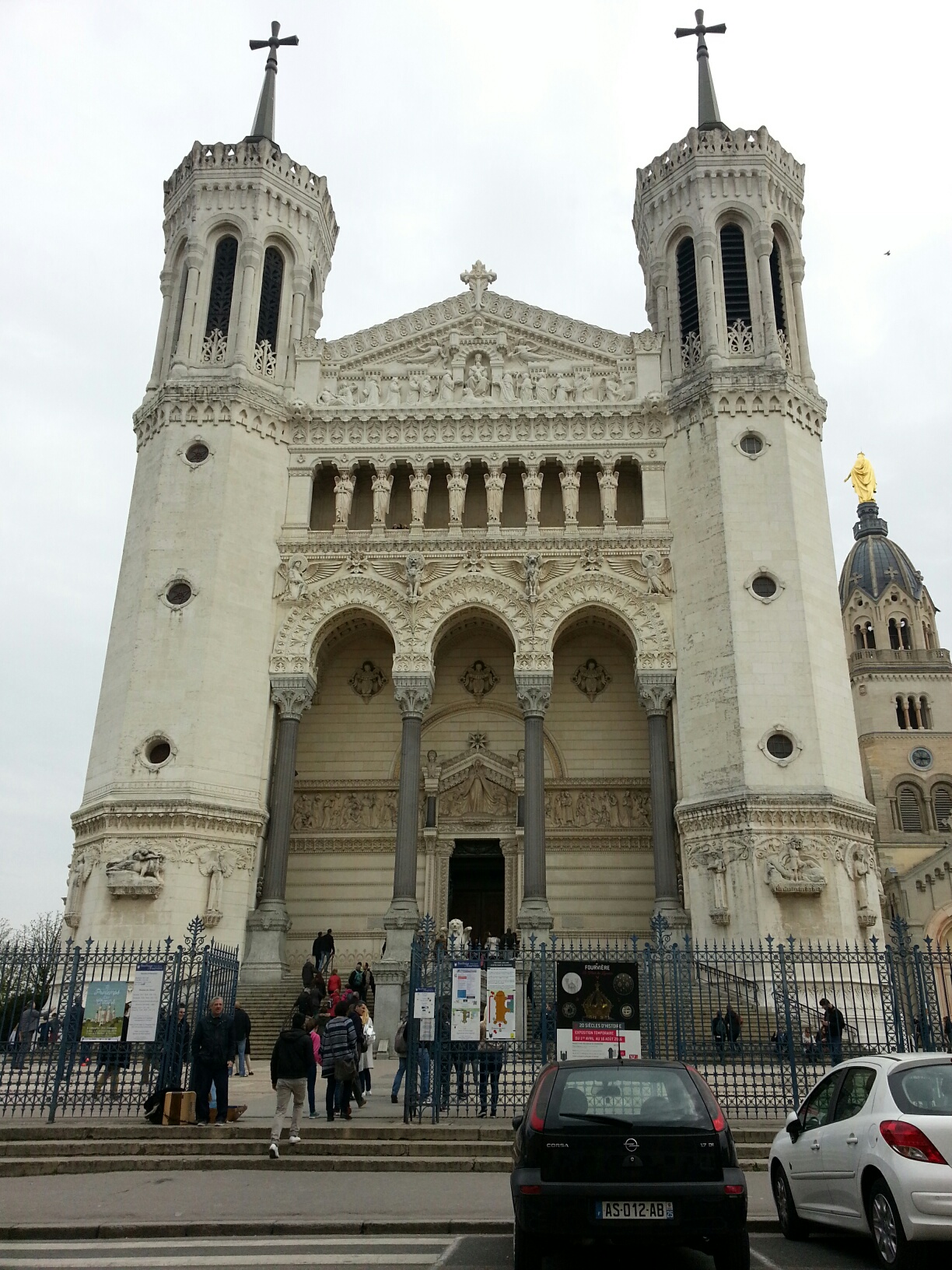 The city of Lyon straddles the Saône and Rhône rivers. (Incidentally, I learned recently that the circonflexe accent can indicate letters that were omitted when spellings were updated). Along the left bank of the Rhone, there is a string of barges (peniches) with bars on them. The river banks also have biking/running paths.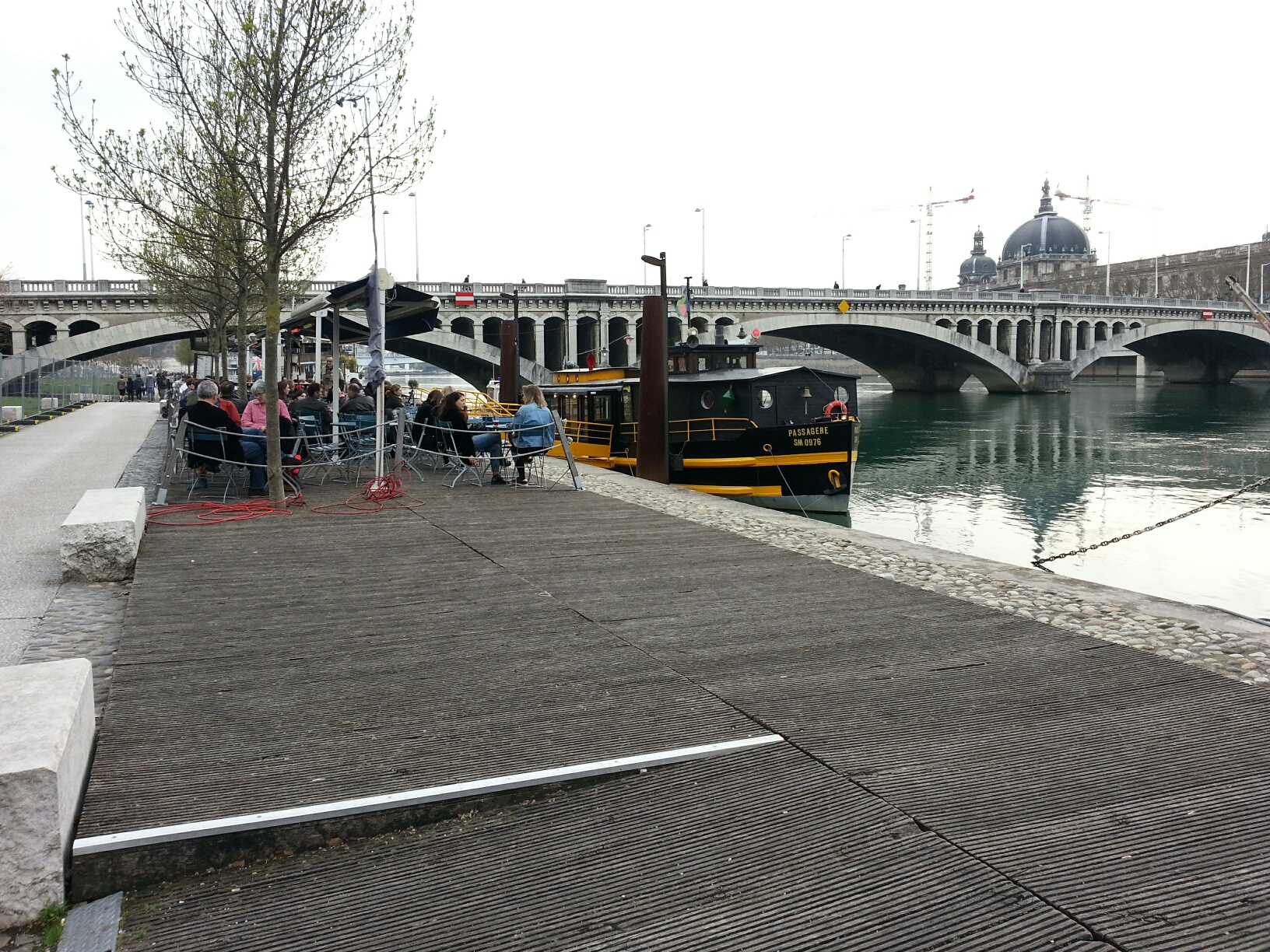 At the confluence of the Saône and Rhône there is a district that has been recently redeveloped and has a lot of ultra-contemporary architecture. A convenient boat bus runs down the Saone from the older parts of Lyon.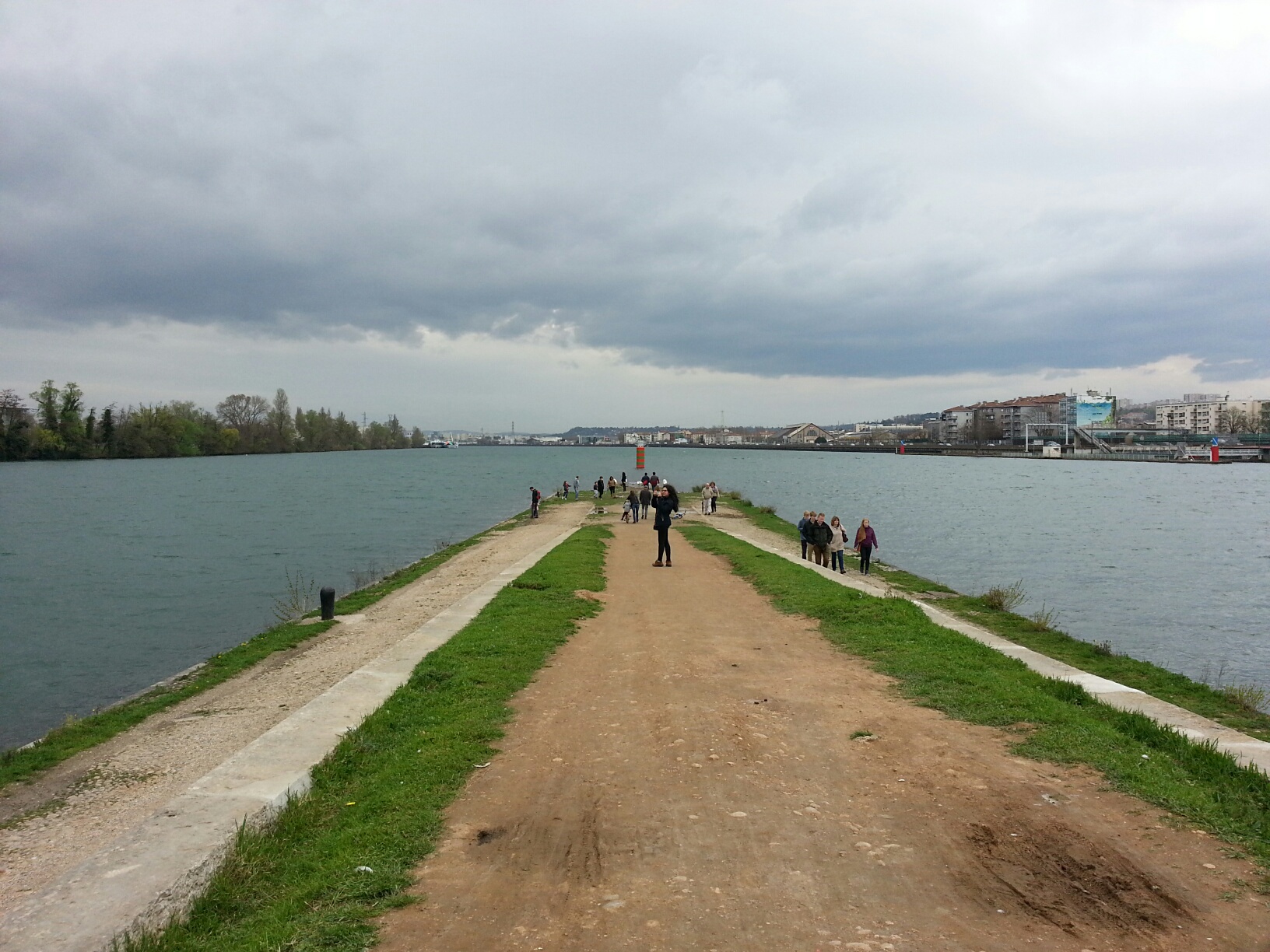 I went to the Beaux-Arts museum in Lyon. One of the things I saw there was this sculpture of Leda and the swan which made me think of Orphan Black. There are a lot of classical references I don't get and I don't always know how to respond to nudes in art, but I liked this piece.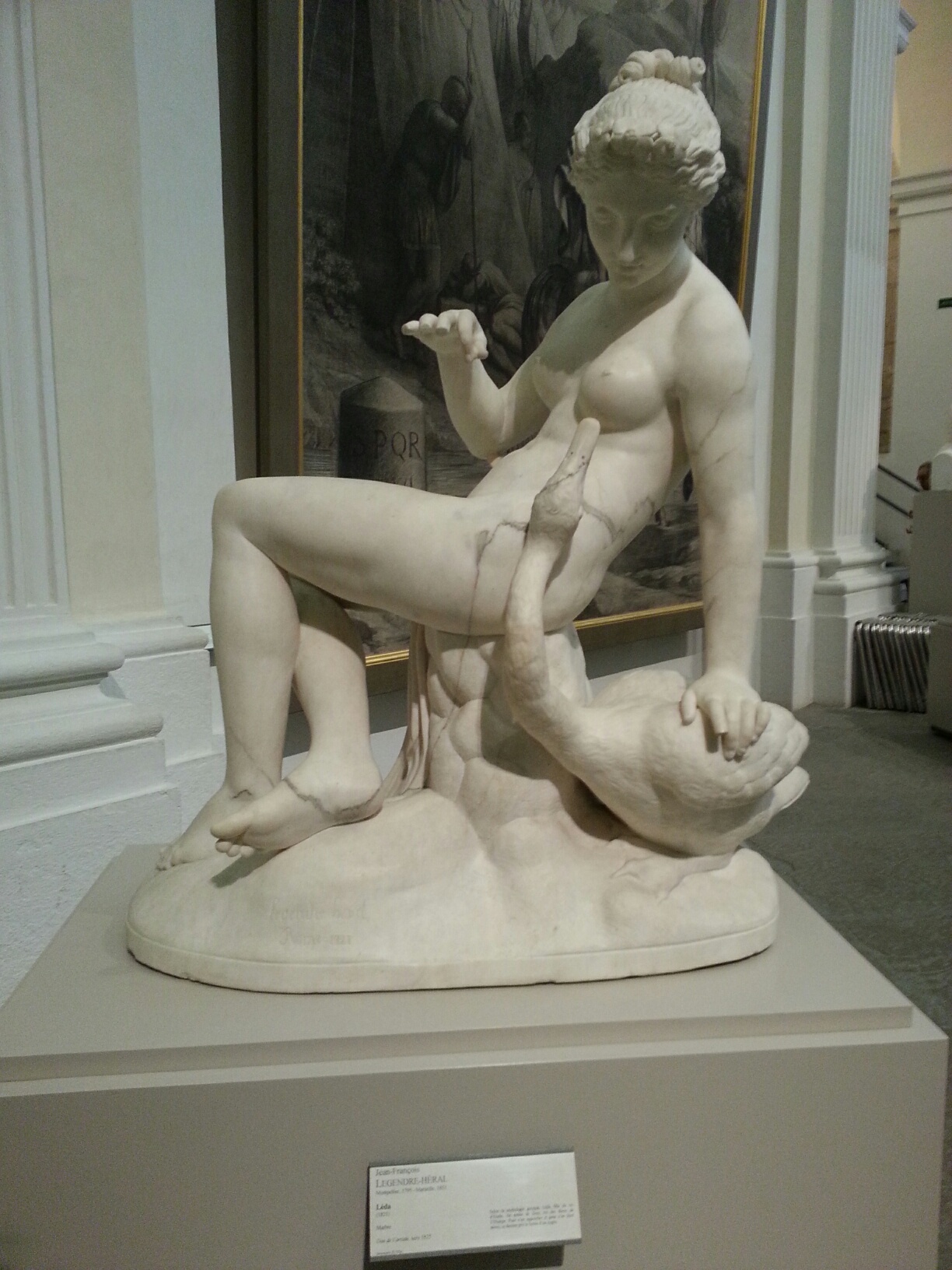 In Dijon and Lyon (and France in general), I enjoyed eating a variety of cheeses—and being a bit amazed at how affordable they were. The main ones that I recall trying are:
Chevre (ni sec)
Comte
Epoisses
Saint-Marcellin
Trappe de la Coudre, made by Cistercian nuns of Laval although I bought it at Citeaux Abbey
Both Dijon and Lyon are places I'd be happy to visit again. I didn't go to any museums or art galleries in Dijon this time (I had just come from Paris, where I did a lot of that sort of thing, and I was only there for a couple of days), but I think it had a few that may be worth a visit. Really there is no shortage of things to see and do in Dijon, which is really impressive considering it has a population of only about a tenth as many people as most of the other cities in France I visited. Biking around Burgundy also seems like it would be really fun.
Not too far from Lyon, the town of St. Etienne is known as a creative design centre; and there are some interesting historic sites in and around the city of Besancon which is near Dijon. So there are plenty of reasons to visit the area.
Finally, here is a picture of the hotel I stayed at in Dijon. It is located in a former Dominican monastery. I'm currently reading a book on religious orders, so I decided to save discussing the abbeys and cloisters I visited on this trip for a future post.