Mushrooms and Messier Objects
This weekend I went camping in Kouchibouguac National Park with a friend from the West Coast.
This was my 2nd time tenting this summer (well, it was technically the beginning of fall). It was a really fantastic weekend—the warm, clear weather certainly didn't hurt! As a bonus, admission to national parks in Canada is free this year (campsites still have fees).
The first night in Kouchibouguac, we went to Fall Star Fest, an event by the NB chapter of the Royal Astronomical Society of Canada (RASC). They had around 10 telescopes (high-quality ones, not like the one I tried to make) set up in a field. Someone had a Cassegrain telescope and there was also at least one with a 16" aperture. The public could come and look though the telescopes and their owners would explain a bit about what could be seen. Most of the astronomers were pointing their telescopes at various Messier objects; we saw the Ring Nebula (M57) twice, for example. It was a fun event and all of the people from RASC were friendly and willing to share their knowledge.
Even without telescopes, looking up from our nightly campfires gave a spectacular view.
The next day, we were really active. We biked around a loop (27+ km) that covered the central core of the park. After that, we rented a canoe and paddled to Loggiecroft. There is a commercial wharf there, and we were able to buy some fresh lobster to take back to our campsite (cooking them was a challenge, on account of having a small pot and a hard-to-light gas stove). Before sunset, we also walked on the boardwalk out to the Kelly's Beach on the dune/barrier island that stretches along the coast of the Northumberland Strait.
One of the cool parts about visiting places with different people is seeing things with fresh eyes. My friend is enthusiastic about mushrooms so we ended up noticing a ton of them in the park this time of year. I took a bunch of photos to make the composite image below.
Kouchibouguac National Park has many short trails. On our last day, we hiked five of them (the total distance was around 6 km), getting a nice sampling of various environments within the park. The Bog and Pines trails were my favourites.
Finally, before sharing some photos, I'll mention that we stopped to see the Priceville suspension bridge on the drive back to Fredericton.
Photos
Here are some telescopes awaiting dark for the RASC event: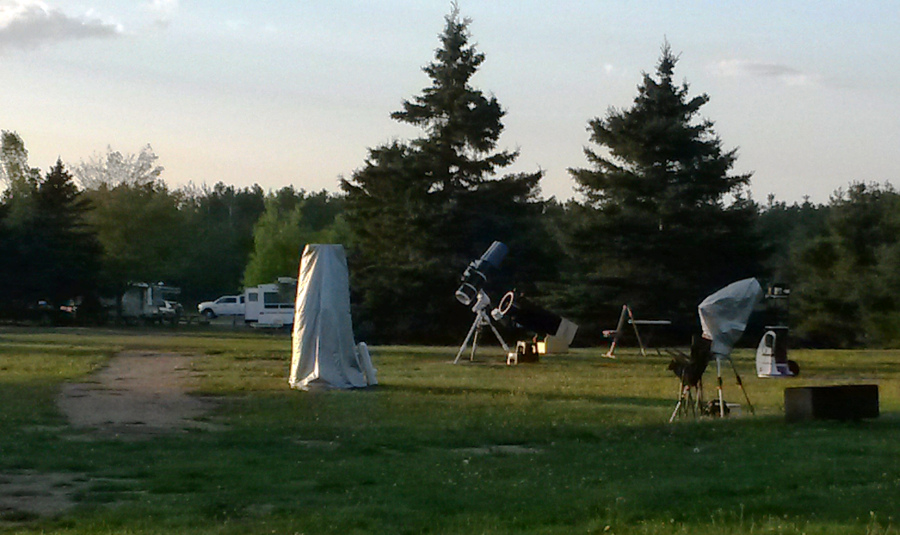 We saw a ton of mushrooms along the sides of trails; this is a non-exhaustive gallery of the different types: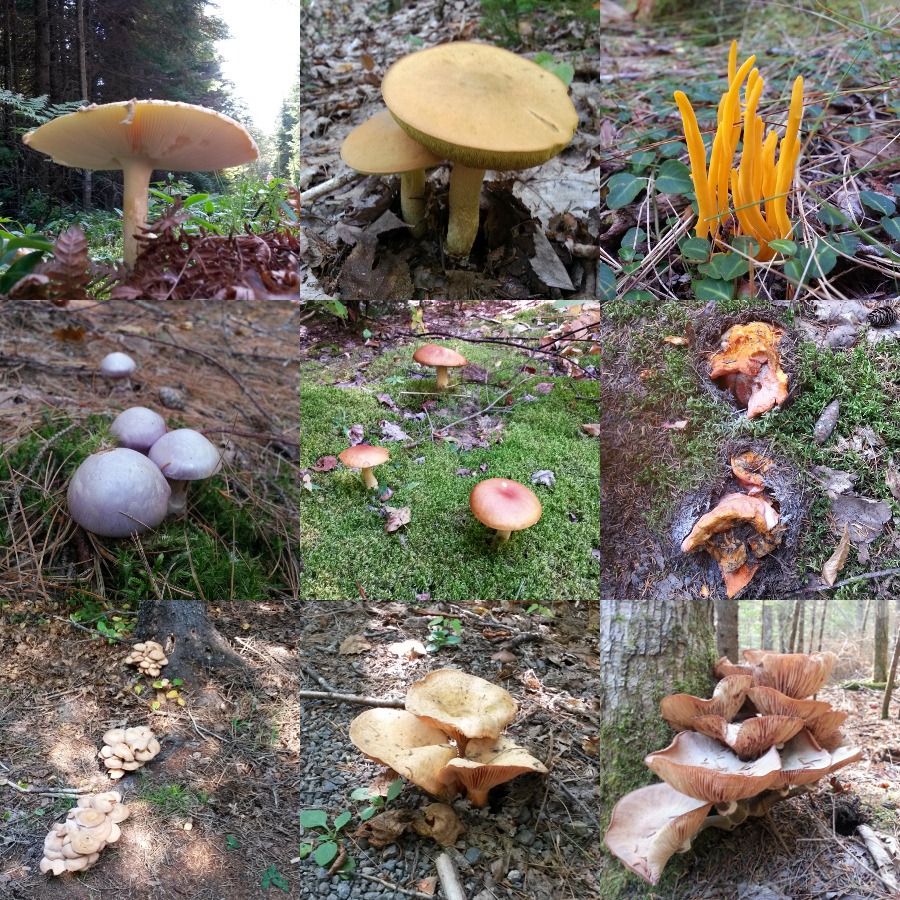 The foreground is the dock where we rented a canoe and the wharf across the river is where we bought some lobster: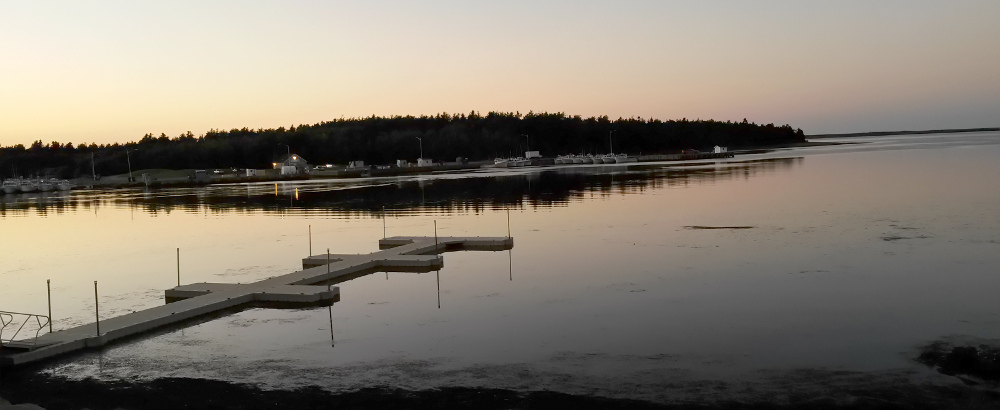 The boardwalk to Kelly's Beach, across the lagoon: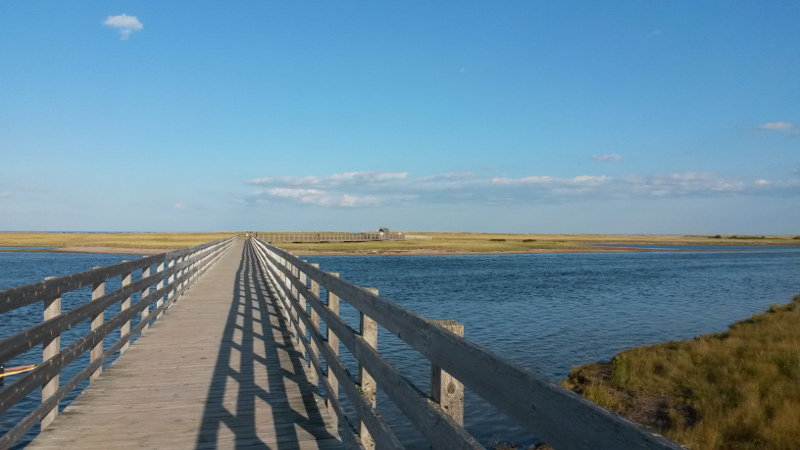 The Bog trail has a cool lookout tower: