This past weekend, I went on my first camping trip of 2019.
I started off the weekend in the town of St. Andrew's, walking around and looking in a few shops.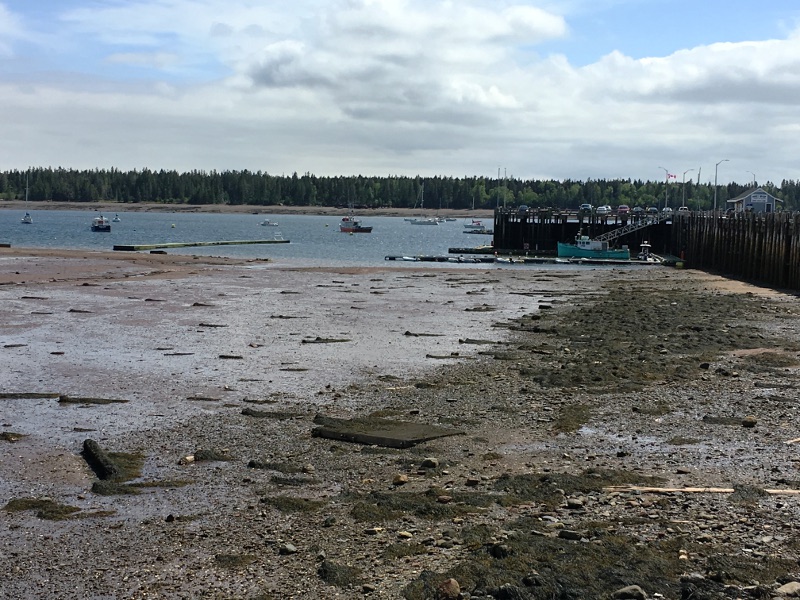 Just outside the town is the Caughey-Taylor nature preserve. I've previously mentioned wanting to go for a hike there, and it certainly lived up to my expectations. I hiked the Sam Orr Pond trail. A couple of hundred metres from the trailhead it comes to a T. The trail to the right leads to a rock sill (a natural dam) at the mouth of the pond. Apparently at high tide, salt water from the Passamaquoddy Bay can flow back into the pond (making it a unique brackish water ecosystem), but I knew from what I'd seen in St. Andrew's (see the above photo of the wharf) that it was close to low tide so the rock sill would not be submerged. The footing was slippery crossing the sill, but I didn't get my feet too wet. Once across, I turned left to circle back around the pond to the initial junction (another section of the trail continues out to Berry Point).
The loop that I hiked only took about an hour (as mentioned, it could be extended by following another section of trail). It's a very nice trail; the varied terrain along the Fundy coast and the meeting of diverse ecosystems pack a lot to see into even relatively short trails. Here are some photos I took along the trail:

The woods were nice and mossy and I saw a crab while crossing the sill: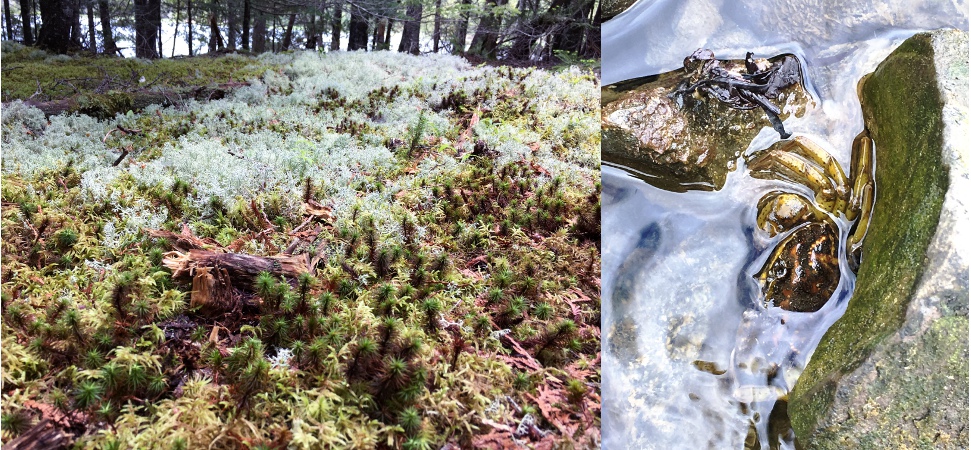 Here is a view looking into the pond from a rocky outcrop with a good vantage. The sill at the pond entrance can be clearly seen: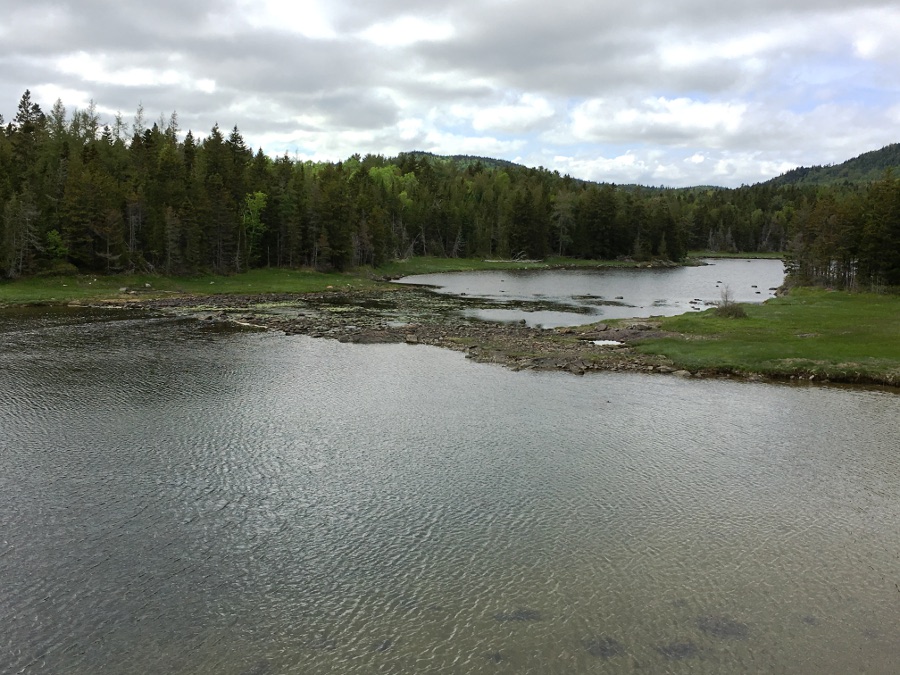 Another trail in that general area that looks good (that I'll keep in mind for next time) is Simpson Hill.
I went camping (in my own tent, but they had structured tents there that looked pretty cool) at New River Beach provincial park. While I was there, I also hiked part of a trail in the park. I didn't do the full loop, but I went as far as one of the lookout points on the Chittick's Beach trail. It had a nice boardwalk; here are a couple of photos from that hike: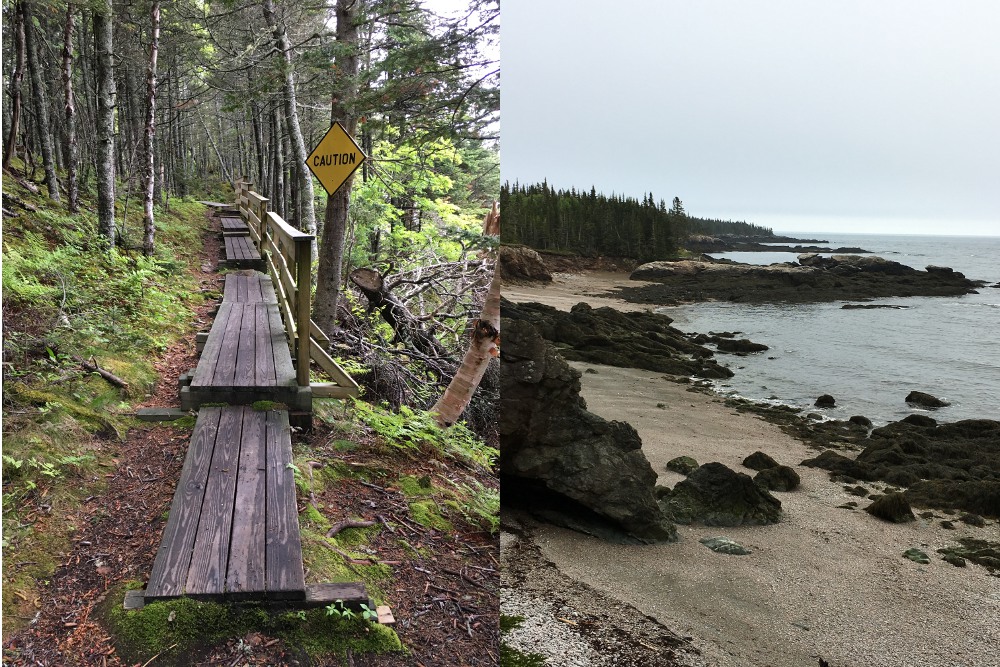 Also on the subject of hiking in southwestern New Brunswick, I heard an interview on the radio while I was down there about a hopefully upcoming project to start developing a coastal link trail to link the East Coast Greenway with the Trans Canada Trail!
Anyway, I hope this weekend was just the start (not counting one I did in the spring while I was down in Pennsylvania) of some nice hikes and other outdoor activities this summer.